In a short space of time bitcoin has gone from being a novel idea thought up by a mysterious character named Satoshi Nakamato to a worldwide phenomenon used in 131 countries across the globe.
It reached an all-time trading high of $2,000 earlier this year, and continues to make a case for being a prime alternative for traditional currencies. Just as email proved to be a much more advanced way of corresponding with people than post, the e-currency should soon be the number one method of paying online. But could it also flourish in a real-world setting and eradicate the need for countries to have their own currencies?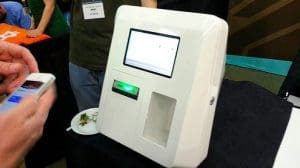 Bitcoin has already been established as a superior way to pay for things online. It is fast, the transactions are cheaper than credit cards or free, it is secure, and it can be used from anywhere in the world. It is thriving because the online community is borderless. Gamers from multiple countries are meeting up in the same virtual universes like Azeroth in World of Warcraft, people from opposite sides of the Earth can chat on Messenger apps, and online casinos are appealing to multiple nationalities. For these reasons, it makes sense to consider that the world could be moving towards a sole internet currency. More people are turning to bitcoin casinos especially, as there are attractive signup bonuses and there is no need to think about exchange rates when depositing funds. Other bitcoin gambling reasons include access to exclusive bitcoin games and the fact that it's anonymous and secure. More online businesses that are prospering by using the e-currency are Expedia, eGifter, and Foodler.
A number of brick and mortar businesses are looking at these massive companies and seeing the benefits of using this futuristic currency as well. Bitcoin isn't confined to online settings and can also be used in the real world. Subway and Starbucks along with a number of pub chains and independent restaurants have set up bitcoin payments to give customers the option to pay with the cryptocurrency if they wish to do so. The companies save money because of the lower fees associated with bitcoin and then pass these savings on to the customer in the form of promotions. Customers can pay with bitcoin by using apps, or a popular method now is to use a prepaid card like the one provided by Bitpay.
Bitpay (see video above) is the one of the largest bitcoin payment processors, and has recently expanded its reaches even further. The prepaid visa debit card offered by the company is now available in 100 new countries, and is being hailed as the boldest execution of an idea by bitcoin startups since 2014. According to a survey by Consumercredit.com, only 14 per cent of respondents pay for things in cash nowadays, with the other 86 per cent preferring to use card. This highlights how well a bitcoin card could fare in today's society.
With more businesses buying into the benefits of bitcoin and the price rising each year, it seems fair to say that the world is gradually moving towards the e-currency as a global currency, at least for online transactions. Whether it can replace individual countries' currencies remains to be seen, but just having the option to pay with it at most places would be a step in the right direction.
---

The views, opinions and positions expressed by columnists and contributors are the author's alone. They do not inherently or expressly reflect the views, opinions and/or positions of our publication.