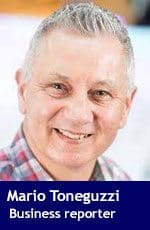 A study released on Wednesday by Canada Mortgage and Housing Corp. found that Calgary and Edmonton lagged behind other major Canadian centres for home price growth between 2010 and 2016.
The report, Examining Escalating House Prices in Large Canadian Metropolitan Centres, said Toronto and Vancouver showed large and persistent increases in prices during that period – 40 per cent for Toronto and 48 per cent for Vancouver.
Montreal came in at modest price growth of 11 per cent while Calgary (0.4 per cent) and Edmonton (0.1 per cent) rose slightly despite softer local economic conditions.
"Large Canadian centres like Toronto and Vancouver are increasingly behaving like world-class cities," said Aled ab Iorwerth, the CMHC's deputy chief economist. "Their strong local economies and historically low interest rates make them attractive to both people and industry which drives up demand for housing.
"When you have weak supply responses, as you do in these markets, prices have nowhere to go but up. Alleviating these pressures lies in finding ways to increase supply and that is a shared job for jurisdictions at all levels," he continued.
The report can be found at https://www.cmhc-schl.gc.ca/en/corp/nero/nere/2018/2018-02-07-1400.cfm
Respected business writer Mario Toneguzzi is a veteran Calgary-based journalist who worked for 35 years for the Calgary Herald in various capacities, including 12 years as a senior business writer.
---

The views, opinions and positions expressed by columnists and contributors are the author's alone. They do not inherently or expressly reflect the views, opinions and/or positions of our publication.