Purchase Cashing in on your loose change
Contact Greg
EDMONTON, AB, Feb 10, 2015/ Troy Media/ – With the new year just getting started, it's probably time to do a little post-holiday cleanup. If you're like me, you'll probably find bits of change hanging around the house. Think sofas, chairs and bedside tables. Over time, it can start to add up (pun intended), especially here in Canada where we have $1 and $2 coins, or Loonies and Twoonies as we like to call them.
Many of us of a certain age can remember when we used the roll all the coins up in little pieces of brown paper with holes in them and take them to the bank. But now, with electronic banking, we hardly ever go to the bank: it's not convenient and really, who wants to stand in line?
Dump your loose change in a Coinstar machine
Actually, I don't even think you can get coin rollers at the bank anymore. I vaguely recall the last time I did. The staff scrambled for 20 minutes only to find a couple and not for the coin size I required. Now, you certainly can buy them at the dollar store – but doesn't that defeat the purpose?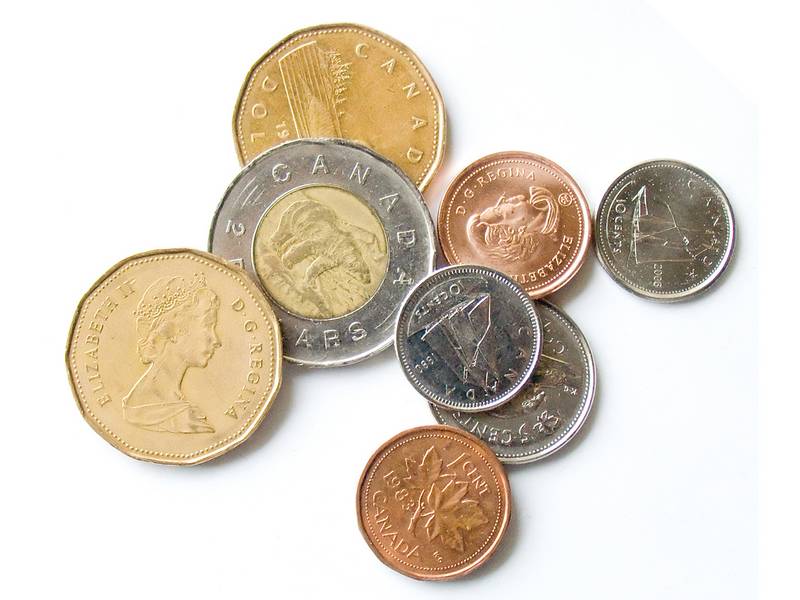 But there's hope. You may not know it, but you may be able to take your loose change rattling around in your piggy bank to your local grocery store. Safeway and Superstore have started to roll out CoinStar sorting machines out here in Alberta. Simply dump all of your coins into the hopper and the machine automatically sorts them out and spits out a voucher telling you what you've accumulated. You can then take the voucher to the Customer Service desk and collect your cash.
There is a charge for this service, of course. Coinstar charges 11.9 per cent – better, I guess, than leaving it in the couch or piggy bank. The last time I did the rounds at my house I had a windfall of over $30.
To find one of the 700+ Coinstar locations across Canada, visit Coinstar.ca.
Some banks also have machines to get rid of your loose change
Some banks, Toronto Dominion or TD Canada Trust as I think it's officially called is one example, also have automated coin counters for customer use located at the back of some of their branches. Ask your teller.
At TD, if you are a personal banking customer you will get the full amount you're counting. You then have the choice of printing a voucher and collecting your cash from the teller; depositing the money directly into your account if you have a bank card with a chip or donating the money to charity. If you're a small business banking customer you will pay a small fee – 3 per cent of the total value; if you're not a customer at that bank it'll cost you 8 per cent of the total.
Check with your bank to see if they offer this service. At TD, you can visit http://find.td.com/coin to find a location.
Who knows? You may find enough for a latte or two – or maybe even a new pair of jeans.
Listen to this episode of Cutting Corners (4:09) below or subscribe to Cutting Corners on iTunes.
Senior Editor Greg Gazin is a Syndicated Veteran Tech Columnist and Small Business and Technology Speaker, Author and Past Toastmasters District Governor. He can be reached at GadgetGuy.CA or on Twitter @gadgetgreg. Why not book Greg to speak at your next event?
Troy Media Marketplace © 2014 – All Rights Reserved
Trusted editorial content provider to media outlets across Canada
Click here to report a typo or inaccuracy
Submit a Letter to the Editor
Purchase this PREMIUM content for your publication or website.
---