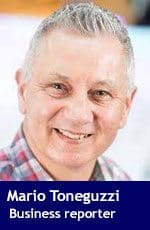 Inefficient and duplicative climate policies are among the factors discouraging investment in Canada's natural gas and oil industry, according to Competitive Climate Policy: Supporting Investment and Innovation, released by the Canadian Association of Petroleum Producers.
Those policies prompt companies to move operations to countries with little or no emissions-reduction programs, thus increasing future global emissions, says the report.
CAPP said the loss of investment curbs industry development of innovation and technology that is key to breaking the link between energy growth and emissions growth over time.
"Policies that reduce greenhouse gas emissions and encourage innovation in Canada's natural gas and oil sector will do a better job of helping Canada and the world meet its climate change mitigation goals," it said. "The goal of any climate policies should be to decrease global GHG emissions – not just in Canada. Currently, climate policies in Canada come at a high cost to the country's economy with minimal effect on global emissions as natural gas and oil production migrates to regions with fewer, if any, regulations. The loss of investment to other oil and natural gas producing regions deprives Canadians of the social and economic benefits that come from a thriving natural gas and oil industry in Canada."
Tim McMillan, CAPP's president and CEO, said Canada has already lost $56 billion in investment over the past three years.
"This investment is critical to fund innovation and technology to meet Canada's climate mitigation goals," he said.
"Competitiveness continues to be one of our biggest challenges. Investment in Canada's energy industry – and jobs for Canadians – will continue to leave for other jurisdictions unless there are changes to regulatory policies that enable growth. … We operate in one of the world's most stringent regulatory environments. It's important we have a robust regulatory framework that meets environmental goals, but we must pay attention to added costs, delays and inefficiencies so we do not risk falling further behind."  
Respected business writer Mario Toneguzzi is a veteran Calgary-based journalist who worked for 35 years for the Calgary Herald in various capacities, including 12 years as a senior business writer.
---

The views, opinions and positions expressed by columnists and contributors are the author's alone. They do not inherently or expressly reflect the views, opinions and/or positions of our publication.