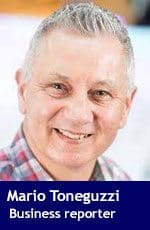 Self-employment has higher entry and exit rates and lower survival probabilities than business ownership in Canada, says a new report released on Monday by Statistics Canada.
"Over the period from 2002 to 2013, almost one-half of entrants to business ownership survived five years while less than 30 per cent of entrants to self-employment did the same. Long-term entrants (i.e., entrants who can survive at least three years) dominate the overall entry into business ownership, while short-term entrants (i.e., entrants who survive at most two years) dominate the entry into self-employment," said the report.
"Self-employment and business ownership also differ by origin of entry. While the largest source of entry into both self-employment and business ownership is from paid employment, non-employment is the second-largest source of entry into self-employment, and self-employment is the second-largest source of entry into business ownership."
The federal agency said there were far more unincorporated self-employed (2.3 million) than incorporated business owners (1.2 million) who were 15 and older in 2013.
It said the vast majority (95 per cent) of unincorporated self-employed did not hire any employees. Only 116,150 unincorporated self-employed business owners hired workers. By contrast, almost three quarters of incorporated business owners were employers. Business owners also accounted for about 89 per cent of all employers.
In 2013, each business owner who had employees accounted for 6.6 jobs on average, almost twice as many jobs as an unincorporated employer, explained StatsCan.
"Males accounted for 65 per cent of all business owners and 54 per cent of all self-employed. The former had far more employers than the latter, and the fraction of males was higher among employers than non-employers, for both the self-employed and business owners. On average, age did not differ much between the self-employed (51 years) and business owners (52 years). However, non-employers among the self-employed were relatively younger than their counterparts among business owners," said the federal agency.
It also said the income for business owners was higher than that of the self-employed – the business income of incorporated business owners in 2013 was $147,000 on average, while the business income of the self-employed was $23,000 on average.
Respected business writer Mario Toneguzzi is a veteran Calgary-based journalist who worked for 35 years for the Calgary Herald in various capacities, including 12 years as a senior business writer.
---

The views, opinions and positions expressed by columnists and contributors are the author's alone. They do not inherently or expressly reflect the views, opinions and/or positions of our publication.