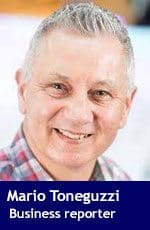 The Canadian Automobile Dealers Association says a U.S. tariff on imports of vehicles and auto parts would be "catastrophic" not only for the Canadian automotive industry but for the economy as a whole.
CADA, in a report, said U.S. President Donald Trump has publicly stated that a tariff as high as 25 per cent is on the table.
"A 25 per cent tariff on our automotive exports to the U.S. could be enough to send our entire economy into recession if they are applied for any length of time," said CADA.
"The vast majority – in excess of 80 per cent – of Canadian automotive production goes to the United States. This is nearly two million vehicles per year destined from Canada to the U.S. market. More than 100,000 manufacturing jobs would be at immediate risk if tariffs of this level were imposed. Longer term, indirect job losses at dealerships and elsewhere would drive this number much higher."
It said average vehicle transaction prices have been on the increase over the past several years.
"In the event of retaliatory tariffs matching a 25 per cent levy by the U.S., the average consumer impact would be between $5,000 and $9,000," said CADA. "Vehicles directly impacted by the tariff would increase in price almost immediately (inventory is normally in the 60-day range). Those not impacted directly would likely face upward price pressures as the tariff compromises the supply of vehicles across the board.
"In the event of a U.S.-imposed tariff, the American consumer will bear the brunt of the impact through higher vehicle prices and compromised supply. Impacts on industry on both sides of the border will be significant but in the end it is the American consumer that will pay by far the biggest price if tariffs are imposed."
CADA said new vehicle dealers employ 156,000 Canadians and it estimates that 25,000 to 30,000 of these jobs would immediately be at risk in the worst-case scenario trade war between Canada and the U.S.
Respected business writer Mario Toneguzzi is a veteran Calgary-based journalist who worked for 35 years for the Calgary Herald in various capacities, including 12 years as a senior business writer.
---

The views, opinions and positions expressed by columnists and contributors are the author's alone. They do not inherently or expressly reflect the views, opinions and/or positions of our publication.