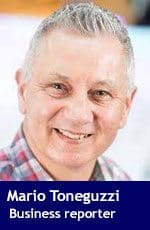 Total residential renovation spending reached an estimated $77.7 billion in Canada in 2017, a 4.2 per cent increase over 2016, according to a report by Altus Group.
"The last time growth in renovation spending was above four per cent was in 2009 – which was aided by the Homeowner Renovation Tax Credit. Home renovations are a bigger segment of the Canadian economy than new home building," said the report.
"Renovation spending has been achieving a higher rate of growth than the overall economy since 2014. While growth in renovation spending is forecast to slow somewhat from last year's pace, we expect it will continue to outperform the growth rate for the overall economy through 2019."
The report forecasts renovation spending in Canada to grow by 3.1 per cent this year and by another 2.7 per cent next year.
In Alberta, renovation spending was $8 billion in 2017, which was down 2.3 per cent from the previous year. Altus Group forecasts renovation spending to increase in the province by 3.5 per cent this year and by three per cent in 2019.
The report said total renovation spending includes both upgrades that are considered capital expenditures (i.e. alterations, improvements and conversions) and repairs, which are considered current expenditures.
"In 2017, the value of upgrades to Canadian homes totalled $59.1 billion – virtually matching spending on new home construction. When the $18.6 billion in repairs are added in on the renovation side, total renovation spending in 2017 accounted for 57 per cent of all residential construction spending," said the report.
"Altus Group estimates suggest at least $17 billion of new borrowing was done by Canadian homeowners for the purposes of renovations in 2017."
Ontario led the pack in 2017 with renovation spending at $31.6 billion, followed by Quebec at $18.4 billion and British Columbia at $9.9 billion.
"The 2016 census of Canada identified about 920,500 housing units that were in need of major work on aspects such as defective plumbing or electrical wiring, structural repairs to walls, floors or ceilings, etc. – this is about 6.5 per cent of the total occupied housing stock.
"Not surprisingly, the incidence of need for major work increases with age of the dwelling unit. More than half of the units in need of major work were built between 1946 and 1980, when home construction was elevated following World War II and as the first half of the baby boomers entered the housing market," said the Altus Group.
Respected business writer Mario Toneguzzi is a veteran Calgary-based journalist who worked for 35 years for the Calgary Herald in various capacities, including 12 years as a senior business writer.
---

The views, opinions and positions expressed by columnists and contributors are the author's alone. They do not inherently or expressly reflect the views, opinions and/or positions of our publication. Calgary's Business is a Troy Media Digital Solutions Associate website