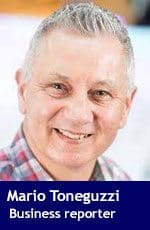 Alberta's resale housing market is experiencing a setback this year despite further recovery in the provincial economy, says a new report by RBC Economic Research.
The bank's Canadian Housing Market Forecast Update said sales in 2018 are expected to drop by 5.8 per cent from 2017 to 53,900 units.
But it says 2019 will see a rise in sales of 4.1 per cent year over year to 56,100.
"Markets such as Calgary and Edmonton remain abundantly supplied at this stage," said the report.
The aggregate price in Alberta is expected to see an annual hike of 0.5 per cent this year to $433,800, followed by another increase of 2.2 per cent in 2019 to $443,200.
In Canada, RBC is forecasting sales to fall by 11.5 per cent this year to 456,700 but rebound with an increase of 1.6 per cent in 2019 to 464,100 units.
The aggregate price in the country is expected to rise by 1.8 per cent this year to $507,900, followed by a slight hike of 0.2 per cent next year to $509,000.
"After the fireworks of 2016 and 2017 that propelled property values by an average of nearly 10 per cent per year, a much tamer pricing environment is in the cards for Canada's housing market in 2018 and 2019," said the report. "Yet would-be buyers hoping for a meaningful break will likely be disappointed – we don't expect aggregate prices to fall on an annual basis either this year or next.
"The thing is that fewer homes are also being put up for sale, which keeps – and in our view, will continue to keep – the market in balance. … We now believe that the new stress test on uninsured mortgages will have larger, longer-lasting dampening effect on resales than we previously assumed. Nonetheless, the effect will taper off over time with the market's still-positive fundamentals – an economy running at capacity, low unemployment rates, rising incomes and rapid population growth. … Still, stiff interest rate headwinds will leave the level of activity that year below the 10-year average."
Respected business writer Mario Toneguzzi is a veteran Calgary-based journalist who worked for 35 years for the Calgary Herald in various capacities, including 12 years as a senior business writer.
---

The views, opinions and positions expressed by columnists and contributors are the author's alone. They do not inherently or expressly reflect the views, opinions and/or positions of our publication.
Calgary's Business is a Troy Media Digital Solutions Associate website