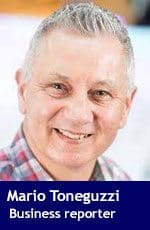 Calgary's luxury home market is confronting new economic headwinds that that threaten its recovery this fall, says a new report by Sotheby's International Realty Canada.
Brad Henderson, President and CEO of Sotheby's, said recovery in Calgary's top-tier real estate market has remained unsettled, in parallel to the city's economic progress.
In recent months, industry and consumer confidence have faltered in light of the city's rising unemployment rate, which rose to 8.2 per cent in August, said the report, adding that a pullback in Western Canadian heavy oil prices, the setback for Trans Mountain pipeline construction following the Federal Court of Appeals' August decision to overturn its permits, and an overall decline in capital spending in the city's primary industries have dampened consumer confidence.
"With rising mortgage rates and tightened qualification guidelines, increases in top-tier condominium, attached and single family home supply and downward price adjustments are projected for the fall, and $1 million-plus sales activity is anticipated to be inconsistent," said Sotheby's.
"Year-to-date top-tier real estate sales trends reflect market fragility, and underscore the forecast for unpredictable fall market performance."
Following an 11 per cent decline in $1 million-plus real estate sales (condominium, attached homes and single family homes) in the first six months of 2018, sales increased nine per cent year-over-year to 122 homes sold in July and August.
The report said detached home sales over $1 million comprised the majority of transactions, and increased 15 per cent year-over-year to 109 units sold in 2018.  Calgary's luxury condominium market remained quiet, with three units sold over $1 million in the summer compared to two in July and August of 2017.
"Preliminary sales data from the first 15 days of September reflected 21 sales over $1 million compared to 18 during the same period in 2017.
While an entrenched buyers' market is forecast for Calgary's top-tier market this fall, Sotheby's International Realty Canada industry experts caution that pending inventory will be the deciding factor in fall market conditions and housing values. There is a mounting risk that rising supply will place downward pressure on prices this fall," added the report.
Mario Toneguzzi is a veteran Calgary-based journalist who worked for 35 years for the Calgary Herald, including 12 years as a senior business writer.
---

The views, opinions and positions expressed by columnists and contributors are the author's alone. They do not inherently or expressly reflect the views, opinions and/or positions of our publication.