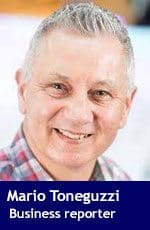 September continued to follow this year's Calgary resale housing market pattern.
Once again, MLS sales in the city struggled as the number of homes on the market increased, sending prices downward.
According to the Calgary Real Estate Board website, unofficial stats from September, show that sales of 1,272 for the month were down 12.88 per cent from a year ago. Pending sales at the end of the month of 62 were off 33.33 per cent from a year ago.
Demand in the market remains sluggish as Calgary's economy slowly recovers from the recession years of 2015 and 2016. The city's economy started its downward spiral after oil prices collapsed in late 2014. And while there is recovery, all economists believe it is a slow one, which is obviously not giving the local real estate market the boost it needs right now.
As demand continues to be lukewarm, the number of homes on the market for sale continues to rise. There were 3,088 new listings in September, a rise of 5.36 per cent from last year. The number of active listings at the end of the month rose by 15.48 per cent to 7,947. While the number of listings remains elevated, it's lower than it has been.
Of course, it's natural with the current scenario of demand and supply in the Calgary market to see it's impact on prices. The median sale price in the city has dropped by 2.01 per cent from September 2017 to $414,500, while the average sale price has fallen by 3.08 per cent to $470,088.
All the numbers indicate that Calgary resale housing is definitely in a buyer's market conditions. The average number of days on the market to sell a listing rose from 45 in September 2017 to 55 this September, representing a 22.22 per cent hike.
Year to date, total MLS sales in Calgary's market of 12,862 are down 14.24 per cent from the same period a year ago.
Mario Toneguzzi is a veteran Calgary-based journalist who worked for 35 years for the Calgary Herald, including 12 years as a senior business writer.
---

The views, opinions and positions expressed by columnists and contributors are the author's alone. They do not inherently or expressly reflect the views, opinions and/or positions of our publication.