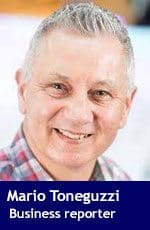 The AGLC won't accept new applications or issue any additional cannabis retail licences in Alberta until further notice due to a national shortage of the product.
"Since Oct. 17, 2018, cannabis supply levels have remained a concern for licence applicants, retailers and consumers alike. This has been the case in Alberta and across Canada," said Alain Maisonneuve, president and CEO at Alberta Gaming, Liquor and Cannabis (AGLC), in a statement.
"AGLC ordered enough product to support up to 250 retail stores in the first six months of legalization; however, as of Nov. 17 we have only received approximately 20 per cent of what we had ordered. While some licensed producers have fulfilled their commitments, not all have. We continue to work with them to fill stock. Unfortunately, regardless of our efforts, we are seeing the supply of most products run out.
"For the first few weeks, AGLC has taken steps to secure additional product, contacting all producers with federal licences to sell cannabis, but with no success due to the national shortage. Licensed producers are working with Health Canada to receive their licences and increase the amount of product available across the country."
He said the AGLC's priority is to ensure private Alberta retailers are supported.
"We will continue to allocate the majority of our scarce inventory to private retailers. We will still maintain some online product to allow consumers in communities where there are not any retail stores to purchase online," added Maisonneuve.
"All applicants in various stages of the licensing process will receive a full refund of all licensing fees should they wish to withdraw from the licensing application process. We will continue to discuss production and shipping timelines with our licensed producers and meeting with all current retailers to discuss the current situation."
AGLC is the government of Alberta's Crown commercial enterprise and agency that oversees the gaming, liquor and cannabis industries in Alberta.
---

The views, opinions and positions expressed by columnists and contributors are the author's alone. They do not inherently or expressly reflect the views, opinions and/or positions of our publication.