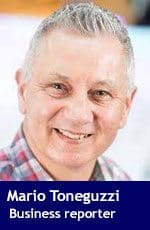 Home builders in Calgary and Edmonton were less busy in November building single-detached homes as the housing market continues to face some challenges in Alberta.
Canada Mortgage and Housing Corp. reported on Monday that housing starts in the Calgary census metropolitan area were down quite significantly during the month compared to a year ago. In fact, single-detached starts of 299 were down 23 per cent from November 2017, while the 'all others' category fell by 52 per cent to 537.
In the Edmonton census metropolitan area, single-detached starts fell by six per cent year over year to 376, while the 'all others' category was up by 19 per cent to 624.
CMHC said the trend in housing starts at the national level was 210,038 units in November 2018, compared to 206,460 units in October 2018. This trend measure is a six-month moving average of the monthly seasonally adjusted annual rates (SAAR) of housing starts.
"The national trend in housing starts increased in November, following four consecutive months of decline," said Bob Dugan, CMHC's chief economist. "While single-detached starts continued to trend lower in November, this was more than offset by a gain in the trend of multi-unit starts following several months of weakness."
Royce Mendes, an economist with CIBC Economics, said the Canadian economy has been in need of some good news and Monday's CMHC report combined with a solid employment report last Friday "have done their bit to brighten the mood."
"Following a monster employment print on Friday, housing starts clocked in at an above-consensus 216,000 pace in November. Building activity has picked up in each of the past two months after troughing in September. Adding to the good news, the November gain was also more pronounced in single-detached homes which tend to be of higher value per each start. While we still expect homebuilding to be a drag on the economy next year, the pickup in recent months is encouraging for residential investment towards the end to 2018," wrote Mendes in a commentary note.
---

The views, opinions and positions expressed by columnists and contributors are the author's alone. They do not inherently or expressly reflect the views, opinions and/or positions of our publication.