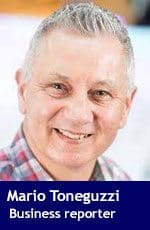 An unexpected slide in oil prices since October has dealt a major setback in Alberta to an economy that has been recovering only gradually from the 2015-16 oil price shock, says TD Economics in its latest Provincial Economic Forecast.
"As such, we have slashed our real GDP projection for 2019 to 1.4 per cent to reflect the impact of near-term oil production cuts. The cuts underway are likely to help rebalance the oil market, setting the stage for a rebound in real GDP growth in 2020," said the forecast.
"In response to the oil price slump, the Alberta government took some swift actions in early December to improve oil market conditions through a short-term output curtailment and the purchase of additional rail capacity. These moves have managed to lift Western Canadian oil benchmarks substantially. Our forecast assumes that the recovery in WCS prices to around US$35 will be sustained in the coming months. Moreover, we anticipate that OPEC-led production cuts will help spur a moderate recovery in WTI prices back to around US$65 by mid-2019. The higher prices will help to mitigate the impact of the oil output reductions, but are not enough to prevent a hefty downgrade to Alberta's real GDP growth in 2019."
The bank is forecasting economic growth of 2.7 per cent for the province in 2020.
"From a medium term perspective, the recently announced Aspen oil sands project adds some further optimism around Alberta's medium term investment prospects. Still, capital expenditure plans for the sector are unlikely to pick up until there is more clarity on both global oil movements and Albertan pipeline developments," said TD Economics.
"Importantly, impacts on the job market from the curtailment are expected to be relatively small, partly given the temporary nature of the output cuts. Although consumer spending is likely to continue advancing next year in line with net employment, housing markets are likely to continue lagging. Resale markets remain significantly oversupplied, with builders responding by pulling back on new homebuilding projects."
---

The views, opinions and positions expressed by columnists and contributors are the author's alone. They do not inherently or expressly reflect the views, opinions and/or positions of our publication.