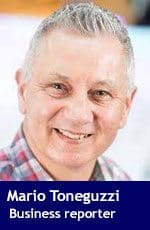 Calgary and Edmonton home prices took a dip in November compared to the Canadian national average.
A report released on Monday by the Canadian Real Estate Association showed that the MLS Home Price Index for both Alberta cities was down when it came to their benchmark prices.
In Calgary, the benchmark price was $418,300, which was down 2.88 per cent from a year ago. In Edmonton, it fell by 1.86 per cent to $321,800. The national aggregate, comprising 18 major Canadian centres, rose by 1.98 per cent to $618,800.
Over a longer term, prices in Calgary were down 6.29 per cent from three years ago but up 0.26 per cent from five years ago. In Edmonton, prices have decreased 5.34 per cent from three years ago and 0.7 per cent from five years ago.
The Calgary and Edmonton real estate markets have struggled this year with an economy that is still grappling with the consequences of lower oil prices.
Nationally, prices have ballooned – up 26.65 per cent from three years ago and 43.06 per cent from five years ago.
In November, sales nationally were down 12.6 per cent year over year and came in below the 10-year average for the month, according to CREA. Sales were down from year-ago levels in three-quarters of all local markets, including the Lower Mainland of British Columbia, Calgary, the Greater Toronto Area and Hamilton-Burlington.
"National sales activity has lost a bit of momentum over the past couple of months, but local market trends can be, and very often are, different by comparison," said CREA president Barb Sukkau.
"The decline in homeownership affordability caused by this year's new mortgage stress test remains very much in evidence," added Gregory Klump, CREA's chief economist. "Despite supportive economic and demographic fundamentals, national home sales have begun trending lower. While national home sales were anticipated to recover in the wake of a large drop in activity earlier this year due to the introduction of the stress test, the rebound appears to have run its course."
---

The views, opinions and positions expressed by columnists and contributors are the author's alone. They do not inherently or expressly reflect the views, opinions and/or positions of our publication.