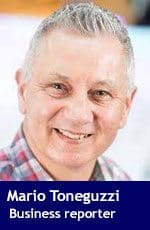 Alberta's homebuilders continue to struggle from the impact of the recession in 2015 and 2016.
A report released on Wednesday by ATB Financial's Economics & Research Team says Alberta's major cities are awash in new houses with few people eager to call them home. The last time there was this much oversupply was during the financial crisis of 2008.
"According to Statistics Canada, the number of completed but unabsorbed homes in Calgary reached 889 in October. This figure represents the number of new homes sitting vacant with no binding agreement made to buy or sell during the course of the month. Vacant housing in Calgary was 53 per cent higher in October than the same month last year. This is the highest that vacancy levels have been for more than 13 years," said ATB.
"The level of new housing inventory reached a new high in Alberta's capital. In October, the number of unabsorbed homes reached 1,251 in Edmonton. This number was 55 per cent higher than October of 2017 and 10 per cent higher than Edmonton's previous high reached in August of this year."
ATB said the latest building permit data also suggests a glut of new housing exists as construction intentions for residential construction are trending lower.
"Alberta is also experiencing lower levels of provincial in-migration.
"Over the next year, the number of unabsorbed houses is expected to stay elevated. Given lower interprovincial migration to Alberta and rising interest rates, demand for new homes will continue to be lower than in years past," said the financial institution.
The province's economy was flying high in 2013 and 2014 but then oil collapsed and sent the economy into a tailspin. Oil prices began their fall in late 2014. That led to recessions in both 2015 and 2016 as thousands of people in Alberta, particularly those working in the oil patch, lost their jobs. Although the economy is improving, it's at a slow and cautious pace and there continues to be layoffs in the oil and gas industry. Consumer and business confidence levels remain low.
---

The views, opinions and positions expressed by columnists and contributors are the author's alone. They do not inherently or expressly reflect the views, opinions and/or positions of our publication.