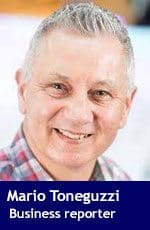 Following three quarters of vacancy stability at about 5.5 per cent in the greater Calgary area industrial market, vacancy has made a notable move upward, says a new report by Barclay Street Real Estate.
But that reality is not due to companies occupying less space. The main cause was the completion of 1,127,871 square feet of construction, of which 1,069,871 square feet was built without tenants in place and is now considered vacant. This represented a 0.73 per cent increase to the overall inventory this quarter, says the report.
Vacancy at the end of the second quarter rose to 6.17 per cent from 5.5 per cent in the first quarter. Absorption – the change in occupied space – was a positive 100,227 square feet.
"Activity overall appears to have declined since quarter one, with sentiment taking a 'hold for now' approach, awaiting the federal government election this fall and construction to commence on the (Trans Mountain expansion) pipeline," says Barclay Street. "Banks appear to now be taking a more aggressive stance with businesses, putting a number of them into receivership this quarter. Of the 3.6 million square feet constructed in 2018, there is still 1.7 million square feet vacant and available today. This is in addition to the 1.2 million square feet constructed in 2019 that is also vacant.
"Adding a few spaces still vacant from 2017 construction, and there is 3.0 million square feet of brand new construction competing for tenants. Absorption for the first half of 2019 has totalled only 836,140 square feet, meaning any positive momentum in the market needs to remain for 2019 to result in another great year for the Calgary industrial real estate market."
The report says there is another 1.5 million square feet under construction and slated for completion this year.
"Based on current activity levels, we cannot foresee vacancy dropping under 6.0 per cent for the remainder of 2019," it says.
Barclay Street says there were only six industrial land sale transactions inside Calgary city limits during the first half of the year. Total investment value was $19,028,500 over 17.41 acres, for an average price of $1,092,776 per acre.
"Of the six transactions, the lowest price was $895,000 per acre, and the highest price was $1,306,000 per acre. Just outside city limits, Rocky View County industrial land sales have so far surpassed city sales for 2019. There were five completed transactions for a total investment value of $20,920,200 on 41.66 acres. The lowest price on a per acre basis was $460,000, with the highest price being $557,000, and an average of $502,165 per acre. The average price of land transactions this year is therefore 50 per cent lower in the county versus in the city," says the report.
"Certain areas of the county offer water and sanitary service, meaning the only difference in services offered in certain areas is public transit within the city. Combining this savings in initial investment with the property tax savings of locating in the county, there is an attractive offering that continues to win property investment decisions. The 2019 non-residential mill rate in the City of Calgary is 0.0220217, while in the county it is 0.0113311. The county therefore presents a 50 per cent savings in property taxes over the city."
---

The views, opinions and positions expressed by columnists and contributors are the author's alone. They do not inherently or expressly reflect the views, opinions and/or positions of our publication.