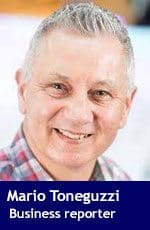 Calgary and Edmonton continue to be among the most affordable major centres in Canada to own a home, according to the latest Housing Trends and Affordability report by RBC Economic Research.
The share of income a household would need to cover ownership costs was 43.4 per cent in Calgary and 28.2 per cent in Edmonton in the third quarter of this year.
The national average was 53.9 per cent, led by Vancouver at 86.9 per cent, Toronto at 75.3 per cent and Montreal at 45.2 per cent.
"The story didn't really change in Calgary in the third quarter – unfortunately. Rising interest rates continued to deprive Calgary homebuyers from the benefits of stagnating home prices. RBC's aggregate affordability measure increased for a fifth consecutive quarter by 0.2 percentage points to 43.4 per cent. This slow erosion in affordability isn't helping the market to recover," said the report. "On the contrary, it contributed to stunt the recovery process this year. Resales to date slumped nearly 13 per cent from a year ago. The recent turmoil in Alberta's energy sector doesn't bode well to get things back on track in 2019.
"Affordability also is on a slow eroding trend in Edmonton although the share of household income needed to cover ownership costs (28.2 per cent in the third quarter) remains historically low in the area. So affordability is unlikely to be a big issue in Edmonton at this point. The new stress test could be, however. Higher qualifying interest rates for a mortgage could have kept many buyers on the sidelines this year as home resales fell 2.7 per cent."
Nationally, RBC's affordability measure deteriorated to its worst level in Canada since 1990. The measure has risen 1.5 percentage points from a year ago.
The report said rising interest rates are still the main culprit as mortgage rates increased for a fifth straight quarter and accounted for the entire rise in RBC's aggregate measure for Canada over that period. The report added that affordability is at crisis levels in Vancouver and Toronto and the outlook isn't promising.
"We expect that further interest rate hikes will keep upward pressure on ownership costs in 2019. Softening prices in key markets and rising household income increases will provide some offset, however," it said.
---

The views, opinions and positions expressed by columnists and contributors are the author's alone. They do not inherently or expressly reflect the views, opinions and/or positions of our publication.