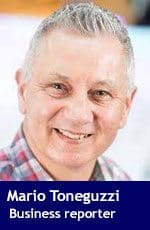 Alberta attracts approximately eight per cent of Canada's international migration and 45 per cent of newcomers buy a home, says a new report by Royal LePage.
The residential real estate company said the newcomers are the most likely to believe that homeownership is a good financial investment (90 per cent). And they represent 18 per cent of all home buyers in the province.
They're projected to purchase 76,000 homes in the region over the next five years at the current rate of international migration.
"Alberta is particularly appealing to newcomers from all over the world, and already established Canadians who wish to migrate to the province," said Corinne Lyall, broker and owner, Royal LePage Benchmark in Calgary, said in a news release. 
"Calgary has a truly welcoming attitude. It is a relatively young city so the majority of the population was not born here. There is a lot of support for newcomers, along with a real sense of community and love for the area."
Upon arriving in Canada, 19 per cent of Alberta newcomers own their first place of residence, 55 per cent rent, and 13 per cent live with family or friends at little or no cost, said the report.
"Alberta supports entrepreneurs and people who are willing to work hard," said Lyall. "The provincial government provides tax credits for small business investment and programs to help companies succeed on an international level. The lifestyle offered throughout the province, combined with the affordability of home prices, draws people to our part of Canada."
Of those who become a homeowner, the average duration prior to purchasing a home is three years for newcomers in Alberta.
Royal LePage said that newcomers to Canada contribute significantly to real estate demand and represent one in every five home buyers (21 per cent). If the current international migration level is maintained, Canadian newcomers are expected to purchase 680,000 homes over the next five years.
"In addition to supporting Canada's economic growth, newcomers to Canada are vital to the health of our national real estate market," said Phil Soper, president and CEO at Royal LePage. "The combined demand for affordable housing among younger Canadians and new Canadians can be met through housing policies that encourage smart and sustainable development, with a focus on protecting and developing green spaces in our urban centres. Canada's economy and labour markets are expanding and it is crucial that housing supply keeps pace."
Mario Toneguzzi is a Troy Media business reporter based in Calgary.
---

The views, opinions and positions expressed by columnists and contributors are the author's alone. They do not inherently or expressly reflect the views, opinions and/or positions of our publication.