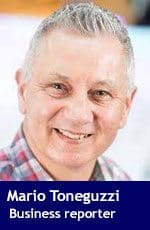 The Calgary Real Estate Board says the city's resale housing market is moving towards more balanced conditions but it still remains oversupplied and prices continue to remain below last year's levels.
Data released by CREB shows MLS sales in October of 1,447, up 9.62 per cent compared to a  year ago.
New listings fell by 2.54 per cent to 2,375 and the inventory of homes for sale on the market at the end of October was 6,493, which was down by 11.52 per cent.
The months of supply – which indicates how long all the inventory would sell given the current demand – dropped by 19.28 per cent to 4.49 months.
The benchmark price – which CREB indicates is the typical home in the market – decreased by 2.17 per cent year over year to $422,900.
The median price fell 2.99 per cent to $398,000 while the average price declined by 3.04 per cent to $454,201.
"Employment has shifted in the city, with job growth occurring in our non-traditional sectors and often at a different pay scale. This is consistent with the shift to more affordable housing product," said Ann-Marie Lurie, CREB's chief economist, in a statement.
"However, at the higher end of the market the amount of oversupply is rising, as supply cannot shift enough to compensate for the reductions in demand. This is likely causing divergent trends in pricing and preventing prices from stabilizing across the city."
CREB said this is a market where signs of improvement are not consistent across all product types and price ranges. Improvements in sales are occurring in the lower price ranges across all product types. This is not yet translating into price shifts, as persistently elevated supply levels continue to place downward pressure on prices, it added.
---

The views, opinions and positions expressed by columnists and contributors are the author's alone. They do not inherently or expressly reflect the views, opinions and/or positions of our publication.