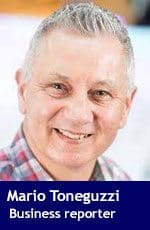 Calgary-based TC Energy Corporation is moving forward with its West Path Delivery Program, a combined $1.2 billion expansion of its NOVA Gas Transmission Ltd. and Foothills Systems, which will connect with the US$335 million GTN XPress Project recently announced by TC PipeLines LP, to deliver the volumes to downstream markets. 
"The West Path Delivery Program, along with the GTN XPress Project, further enhances connections of the Western Canadian Sedimentary Basin (WCSB) to high-value downstream markets," said Russ Girling, President and Chief Executive Officer, in a news release on Friday. 
"This $1.2 billion program brings our sanctioned expansions of NGTL and Foothills infrastructure to $10 billion, demonstrating our strong commitment to the long-term viability of the WCSB."  
The company said the West Path Delivery Program is underpinned by approximately 258 million cubic feet per day of new firm service contracts with terms that exceed 30 years, commencing between the fourth quarter of 2022 and the fourth quarter of 2023. The $1.2 billion to be invested includes approximately 119 kilometres of pipeline and associated facilities.
Applications for approvals to construct and operate the facilities are expected to be filed in 2020 and, pending receipt of regulatory approvals, construction is expected to commence as early as fourth quarter 2021, said TC Energy.
On Friday, TC Energy also announced net income attributable to common shares for the third quarter of this year of $739 million or $0.79 per share compared to net income of $928 million or $1.02 per share for the same period in 2018. Comparable earnings for the third quarter were $970 million or $1.04 per common share compared to $902 million or $1.00 per common share in 2018. TC Energy's Board of Directors also declared a quarterly dividend of $0.75 per common share for the quarter ending December 31, 2019, equivalent to $3.00 per common share on an annualized basis. 
"During the third quarter of 2019, our diversified portfolio of regulated and long-term contracted assets continued to perform very well," said Girling. "Despite significant asset sales that have accelerated the strengthening of our balance sheet, comparable earnings per share increased four per cent compared to the same period last year while comparable funds generated from operations of $1.8 billion were 15 per cent higher. The increases reflect the robust performance of our legacy assets and contributions from the approximately $8.2 billion of growth projects that have entered service to date in 2019. Those increases were partially offset by lower contributions from approximately $3.4 billion of assets that were monetized during the first nine months of the year."
The company said the asset sales included the Coolidge gas-fired power plant in Arizona, certain Columbia Midstream assets and an 85 per cent equity interest in Northern Courier. In addition, the Company has entered into an agreement to sell its Ontario gas-fired power plants including Napanee, Halton Hills and a 50 per cent interest in Portlands Energy Centre for approximately $2.87 billion. Including this transaction, which is anticipated to close in first quarter 2020, proceeds from asset sales are expected to total approximately $6.3 billion.
"Each of these transactions allowed us to surface significant value and redeploy the proceeds into our $30 billion secured capital program, thereby reducing our need for external funding including common equity," said Girling.
---

The views, opinions and positions expressed by columnists and contributors are the author's alone. They do not inherently or expressly reflect the views, opinions and/or positions of our publication.