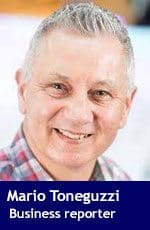 The University of Calgary has acquired 76 acres of land and three buildings from the government of Alberta to support the creation of a new innovation and research cluster at the University Research Park. The school says the move will drive innovation and economic diversification, as well as create high-quality jobs.
"Innovative ideas are being cultivated regularly at the University of Calgary and are being translated to new companies through the Hunter Hub for Entrepreneurial Thinking, the Creative Destruction Lab – Rockies and Innovate Calgary," said Elizabeth Cannon, president of the University of Calgary, in a news release. "University Research Park will provide an excellent platform to further innovation and company growth, create new employment opportunities and help the economic diversification of our community."
The university said the transfer of the land and buildings will support the creation of a new innovation and research cluster and "help establish a space equipped to drive innovation and entrepreneurial thinking in the Calgary region."
"Students at the University of Calgary as well as the private sector will be the direct beneficiaries of this fantastic initiative. This research park will help them be innovative and creative as Alberta's economy continues to diversify while also creating the jobs needed in a rapidly changing marketplace," said Alberta Premier Rachel Notley, in a statement.
The U of C said the research park will create 6,300 direct jobs over 20 years, including 4,500 private sector jobs, with the remaining comprised of technical staff for sponsored UCalgary research. Jobs created at URP will mainly be in the subsectors of biomed, energy tech, and other fields distinct from downtown Calgary's primary employment sectors, enabling the attraction of new talent in diverse industries, it said.
It also said that the research park will become an incubator and a catalyst to grow employment in the tech sector.
"Forty years ago, CMG began its journey at the University of Calgary and has flourished within the University Research Park," said Ryan Schneider, president and CEO of CMG. "By enabling companies and startups, the University of Calgary is playing an integral role in diversifying our economy, allowing for the creation of high-quality jobs, and fostering opportunities for the tech industry to expand here in Calgary."
---

The views, opinions and positions expressed by columnists and contributors are the author's alone. They do not inherently or expressly reflect the views, opinions and/or positions of our publication.