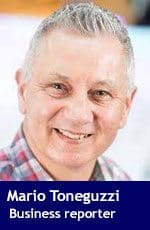 Alberta Premier Rachel Notley has appointed three envoys to work with key energy leaders to look for solutions to close the historically high oil price gap.
That gap, says the government, is "robbing the Canadian economy of more than $80 million a day."
"The price of our resources continues to be driven down thanks to Canada's decades-long failure to build new pipelines. Action must be taken on behalf of all Albertans. Three special envoys will work with energy sector experts and CEOs to develop short- and medium-term solutions for closing the price gap. All available options will be on the table," said the Alberta government in a news release.
The three envoys are:
Robert Skinner, University of Calgary School of Public Policy, who has worked extensively in government, industry and academia on energy issues and strategy;

Brian Topp, former chief of staff to Notley; he is a well-regarded consultant on public policy and has a long history as a negotiator;

Coleen Volk, deputy minister of Energy, well known to Alberta's energy sector as the government's lead public servant on this file.
"We're fighting for the Albertans who own these resources. We're sick of being forced to give them away for pennies on the dollar. Industry is still divided on solutions, so we're bringing the right people together to bridge those divides and propose options to closing this price gap for the benefit of all Albertans," said Notley in a statement.
---

The views, opinions and positions expressed by columnists and contributors are the author's alone. They do not inherently or expressly reflect the views, opinions and/or positions of our publication.