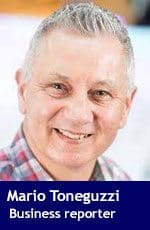 Canada Mortgage and Housing Corp. is making it easier for self-employed people to own homes.
The federal agency has introduced some changes to help self-employed Canadians who may have difficulty qualifying for a mortgage as their incomes may vary or become less predictable.
The CMHC said on Thursday that self-employed Canadians represent about 15 per cent of the population.
"Self-employed Canadians represent a significant part of the Canadian workforce. These policy changes respond to that reality by making it easier for self-employed borrowers to obtain CMHC mortgage loan insurance and benefit from competitive interest rates," said Romy Bowers, the CMHC's chief commercial officer, in a statement.
The CMHC said the changes are in line with the National Housing Strategy's mission to address the needs of all Canadians. The changes, it said, are aimed at giving lenders more guidance and flexibility to help self-employed borrowers.
Those changes include:
providing examples of factors that can be used to support the lender's decision to lend to self-employed borrowers who have been operating their business for less than 24 months, or in the same line of work for less than 24 months such as acquiring an established business, sufficient cash reserves, predictable earnings and previous training and education;

providing a broader range of documentation options to increase flexibility for satisfying income and employment requirements when qualifying self-employed borrowers such as the Notice of Assessment (NOA) accompanied by the T1 General, the CRA Proof of Income Statement and the Statement of Business or Professional Activities (T2125) to support an "add back" approach for grossing up income for sole proprietorship and partnerships.
These enhancements, which apply to both transactional and portfolio insurance, will take effect on Oct. 1, 2018.
"As Canada's authority on housing, CMHC contributes to the stability of the housing market and financial system, provides support for Canadians in housing need, and offers objective housing research and information to Canadian governments, consumers and the housing industry," said the agency.
Respected business writer Mario Toneguzzi is a veteran Calgary-based journalist who worked for 35 years for the Calgary Herald in various capacities, including 12 years as a senior business writer.
---

The views, opinions and positions expressed by columnists and contributors are the author's alone. They do not inherently or expressly reflect the views, opinions and/or positions of our publication. Calgary's Business is a Troy Media Digital Solutions Associate website