Tim Richter is president and CEO of the Canadian Alliance to End Homelessness.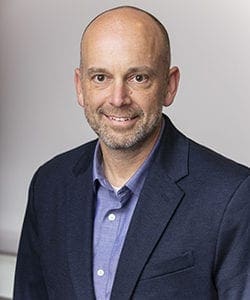 What is the Canadian Alliance to End Homelessness and what does it do?
Richter: The Canadian Alliance to End Homelessness is a charity founded here in Calgary in 2011 that leads a national movement of communities working together to end homelessness in Canada. In a nutshell, we try to inspire communities to the possibility of ending homelessness, help them transform their programs and systems to achieve that goal and lobby governments for the policy change and funding to help them get there.
The alliance was born from the success Calgary and Alberta have had in reducing homelessness – as soon as cities outside Alberta started seeing the success Calgary, Edmonton and Medicine Hat were having, our phones started ringing. Alberta's success inspired the idea that change was possible on a national scale and gave us a template to work from.
And today the CAEH is working in 50 cities across the country, sharing and building on the lesson learned here in Alberta and now places outside Alberta like Kawartha Lakes and Haliburton, Hamilton, Guelph and London, Ont., and cities as far away as Saint John, N.B., are starting to see success.
What we've learned here in Alberta has also shaped the federal government's new National Housing Strategy and their new homelessness Strategy Reaching Home. This is a very exciting time. Based on what I'm seeing around the country, I think within the next few years, we're going to see pretty dramatic reductions in chronic homelessness from coast to coast to coast.
Can you explain the scope of the problem in Canada today?
Richter: To be frank, we don't have great data on the scale of the issue. We estimate 235,000 people per year experience homelessness with about 35,000 people without a home on any given night. But that number has been tough to pin down, which is pretty crazy when you think of it. Walmart can tell you every product, on every shelf, in every store anywhere in the world in real time. In Alberta, we can track cattle from birth to burger, but we can't say with certainty how many people are homeless.
One of the recent revolutions in the homelessness world that we're advancing in communities borrows on innovations from health-care improvement and the private sector and involves getting real-time, person-specific data on every person experiencing homelessness so we can have real-time data on flow into and out of the system and documented information on the number and needs of the people in the system.
Armed with that data, we can problem solve in real time and drive rapid improvement. With better data, the City of Kawartha Lakes and the County of Haliburton in Ontario (a community roughly the size of Medicine Hat) just reduced chronic homelessness 51 per cent in only six months.
What's the key to ending homelessness?
Richter: Homelessness on the scale we see it today is the product of poverty and policy. Modern mass homelessness was created when the federal government withdrew from housing investment in the 1990s and cut welfare and benefits for the poorest Canadians. In Calgary, the problem was compounded by a boomtown economy that resulted in Calgary having the fastest growing rate of homelessness in the country between 1992 and 2008. So getting government to invest in housing is critical, which is why we've been so involved in lobbying the federal government.
But this is not to say communities are powerless. I mentioned Kawartha Lakes, Hamilton and Guelph earlier. They have all achieved significant reductions in homelessness with no new money. When you have strong local leadership that's focused on ending and not managing homelessness, a focus on Housing First and you use real-time data to drive improvement and make your homeless system more efficient, you make some really big gains.
We still need to build more housing – especially the kind of permanent supportive housing the Resolve Campaign in Calgary supported – and get more money into the hands of our poorest neighbours. But we can make some really significant progress by using the resources we have smarter. A great local example is the Calgary Drop-in and Rehab Centre – they reduced chronic homelessness in their shelter by 22 per cent in just one year with strong leadership that shifted their focus to housing, using data and driving improvement.
What's the impact to the economy of having to deal with the homeless issue?
Richter: Homelessness in Canada is a disaster on the same scale as our worst natural disasters. Think back to Calgary's flood in 2013. Over 75,000 households were displaced during that flood and I remember some estimates put the economic cost at over $6 billion. Homelessness in Canada impacts 235,000 people every year and costs over $7 billion every year. I'll say that again – $7 billion per year.
I can say with absolute certainty that it would be way cheaper for us to fix homelessness than it is to keep ignoring it. There's plenty of data from here in Calgary to prove that. Homelessness is a choice – it's a policy choice. We can choose to ignore the problem and watch people die and waste billions of dollars or we can choose to solve it.
I can't think of a business in this city that, faced with a health and safety crisis on the scale of homelessness, losing billions of dollars per year to a problem with known, readily applicable solutions, wouldn't act urgently to fix it.
What role does the private sector have? What can business do?
Richter: I think the private sector has a really important role, but maybe not one you'd expect. This isn't about money or trying to make charities act more like businesses, it's about leadership. When the history of ending homelessness in Canada is written, Calgary's business leaders will figure prominently. People like Jim Gray, Rick George, Steve Snyder, Tim Hearn, Alan Norris (and others) will figure prominently.
Calgary's plan to end homelessness that set in motion the work I'm doing today was conceived in the Petroleum Club at a meeting with Jim Gray, who'd had enough of Calgary's homelessness crisis and decided to act. People like Mr. Gray and the others I've mentioned are incredible leaders who are relentless in pursuit of their goals, don't take no for an answer, are remarkable, creative and entrepreneurial problem solvers who can wield their considerable influence to move politics and policy.
Leadership is the secret sauce of ending homelessness and business leaders can play a really important role in rallying communities and government to action. Of course, money is helpful, too.
– Mario Toneguzzi for Calgary's Business
---

The views, opinions and positions expressed by columnists and contributors are the author's alone. They do not inherently or expressly reflect the views, opinions and/or positions of our publication.