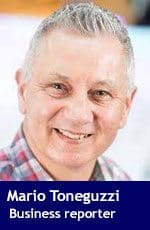 The 9-to-5 traditional work model in Canada is no longer the norm for many Canadian organizations.
In recent years, the trend has been toward more flexible work arrangements that can include flexible working hours, remote work and compressed work weeks.
Organizations have increasingly provided those options to attract and retain employees.
In fact, a recent survey by the Conference Board of Canada found that 86 per cent of Canadian organizations are offering at least one type of flexible work option, and employers stand to benefit through a more engaged workforce and increased employee retention.
"Employees value flexibility when it comes to when and where they work for a variety of reasons and demand for flexible work arrangements is likely to increase as the Canadian population ages," said Allison Cowan, director of Total Rewards and Compensation Research at the Conference Board of Canada.
"Canadian employees are seeking a balance in work and family obligations, with many facing both childcare and eldercare responsibilities, and are looking to their employers for support."
Here are some of the key findings of the report:
among those who offer flexible work arrangements, flexible working hours are by far the most common type of arrangement (93 per cent);

the top reasons for offering flexible work arrangements are to help improve employee engagement (62 per cent), respond to employee demand (42 per cent), and to help retain top talent (35 per cent);

from the employer perspective, there are a number of obstacles to implementing flexible work options, including management resistance (64 per cent), concern over productivity losses (63 per cent), a lack of jobs suitable for flexible work (59 per cent), and lack of technology available to them to accommodate offsite work (30 per cent);

just over a third of organizations believe that employee productivity is positively impacted by flexible work arrangements;

a minority of managers (21 per cent) and employees (14 per cent) receive formal training on managing flexible work.
Respected business writer Mario Toneguzzi is a veteran Calgary-based journalist who worked for 35 years for the Calgary Herald in various capacities, including 12 years as a senior business writer.
---

The views, opinions and positions expressed by columnists and contributors are the author's alone. They do not inherently or expressly reflect the views, opinions and/or positions of our publication.