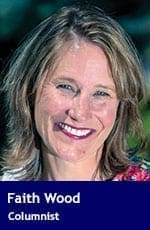 One of my best friends runs an annual mastermind retreat at her lake house in Nelson, B.C. Besides being a fabulous location to get away from the daily grind (water, sand and wine – what's not to love?), it's also a fantastic way to reinvest in our collective successes.
As a solo-entrepreneur, I have no large team helping me tackle daily tasks or bounce ideas around with. As a result, creativity can be stunted by too many distractions and lack of opportunity for idea generation.
To keep our energy alive, the idea of the mastermind retreat was born. Why not deliberately spend time with the creative genius in our friend pool?
Motivational speaker Jim Rohn said you're the average of the five people you spend the most time with. You may recall your parents saying something eerily similar – you're judged by the company you keep. If that's true, and you find yourself around a lot of critical or negative personalities, then choosing to be part of a group of successful people is bound to rub off on you in so many positive ways.
It was this thinking that launched our mastermind experiment. We invited eight people who would commit to connecting every other month to support one another in profoundly positive ways. Those attending were asked to take time to consider how they might benefit the most from the group environment. Then to consider how they felt they could contribute the most to the success of others in the group. Then we headed out for a week of reclaiming our enthusiasm.
What an experience! I had a lot of hope that I would walk away with one or two ideas to inspire me for the year, but the experience massively exceeded my expectations.
At the end of the week, each of us had a deeper commitment to our goals and opportunities. We had a tighter bond with one another and gained from one another's insights and experiences in meaningful ways. I emerged from the retreat with a feeling of positivity and possibility.
That was five years ago this summer and many of those original participants are still collaborating on projects.
There are many powerful things going on when you form a mastermind community:
You're part of something bigger than yourself. This can activate team spirit, a powerful force for changing beliefs and behaviours.
You leverage a shared knowledge base. Whatever goals you wish to reach and obstacles you're striving to overcome, having a team of clever, knowledgeable, passionate, positively-motivated people on your side helps you get there faster.
You have a forum where you can feel safe to be totally honest and open, and get genuine constructive feedback.
The more people you share your goals or vision with, and who are willing to hold that vision with you, the more likely it is to become reality.
You harness the power of commitment and consistency. People like to remain consistent with statements they've made publicly.
Throughout history, there have been countless examples of powerful and life-changing mastermind groups:
The Inklings: Composed of poets and writers who helped to create The Chronicles of Narnia and The Lord of the Rings. A few of its members were C.S. Lewis, J.R.R. Tolkien, and Owen Barfield.
The Junto: Founded by Benjamin Franklin. The 12 members came together to discuss self-improvement, politics, theology and science.
The Chicago 6: A group of men who met every Saturday evening. None of them had any money when they started their mastermind. Within a few years, they were all millionaires. William Hertz and Charles Wrigley were the most successful of this group.
The Graham Group: More than 50 years ago, Warren Buffett began hosting an annual gathering with a few close friends in the investment world. At first, it was just a day to talk about stocks. But it soon grew into annual weekend or week-long events around the world with business leaders in varied industries discussing far bigger ideas.
Behind every successful person is a team of support and inspiration that makes things possible.
Troy Media columnist Faith Wood is a novelist and professional speaker who focuses on helping groups and individuals navigate conflict, shift perceptions and improve communications. 
---

The views, opinions and positions expressed by columnists and contributors are the author's alone. They do not inherently or expressly reflect the views, opinions and/or positions of our publication.