Reading Time:
3
minutes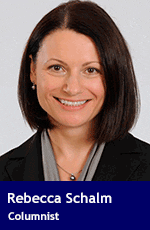 When Jack first learned his company was going to be making personnel cuts, and that they were likely to occur in his area, he was anxious. By Friday it was known that his department would, indeed, be impacted. By Monday morning he was actually looking forward to receiving his separation agreement: he and his wife decided over the weekend that this afforded them the perfect opportunity to spend six months traveling.
On Monday he learned that instead of being packaged out, he was being reassigned. His disappointment prompted him to write a letter to the division president: "I have been a loyal employee for the past 17 years and my performance has been stellar. I do not think it is fair that I have been denied the opportunity for severance."
You may have grown accustomed to feeling in-control of your careers – after all, we have been in short supply and employers have been obsessed with finding and keeping us. But the sense that we are able to plan for and control our future is waning. It will impact your career and life goals in different ways depending on your stage of life.
This is a tough place to be. Retirement is in sight, even if it is several years away. You have probably started forming plans and developing interests you hope to pursue on a more full-time basis. You may have come to terms with the fact that this is as high as you are likely to climb on the career ladder and your ambition has been in 'neutral'. You may be in the last job you expected, or wanted, to hold. If you find yourself in this situation you can wait it out, re-ignite your ambition, or make a career change and pursue your passion.
If you are someone who finds meaning through accomplishment you are probably going to have to figure out how to re-engage your ambition and enthusiasm. Perhaps it isn't too late to strive for the job you thought was out of reach. Even if you don't make it, wouldn't you rather give it one more try? You don't want to be one of those people who 'hung on a couple of years too long'. Plan to exit at your peak, even if it means re-defining what that peak is.
If you have to continue working anyway wouldn't you rather do something you are passionate about? Now is the time to drag out the a copy of What Color is Your Parachute? We are inundated with stories of people who left the safety of the corporate world to do something in which they found true meaning and satisfaction. The corporate world is not such a safe and secure place anymore. Is there a better time to check out your options than right now?
For years we have been told that organizations are full of people just waiting to retire. Many of them have been occupying jobs that you want. If they aren't going anywhere, neither are you. As companies batten down the hatches it is unlikely they will be creating new roles or handing out a lot of promotions or fat bonuses. What is more likely to happen, is that you will be asked to do more for the same title and pay.
This is the time to put your entitlement in check and invest in your long-term future. You could look upon this as an opportunity – the chance to learn or do something new, the chance to show your boss what you are capable of. When this is over, people will remember who stepped up to the challenge. This is also the time to look at yourself in the mirror – hard. Drag out your last 360-degree feedback or performance review and take special note of the things that need adjusting. Tolerance for gaps – skill-based or interpersonal – is more limited now.
There is a new reality out there and, like it or not, we are all going to have to adjust our expectations. But we are very resilient. This is probably not the first time in your life that you've encountered obstacles. What is important is that you find ways to re-energize yourself. One of the best ways to do this is to redefine your goals and then press forward in the pursuit of them.
Troy Media columnist Rebecca Schalm, PhD, is founder and CEO of Strategic Talent Advisors Inc., a consultancy that provides organizations with advice and talent management solutions.
---

The views, opinions and positions expressed by columnists and contributors are the author's alone. They do not inherently or expressly reflect the views, opinions and/or positions of our publication.