Reading Time:
4
minutes
It may seem like one of the biggest vehicles on the road, but the Chevy Traverse is actually a mid-size SUV. According to GM, it's "inspired" by General Motors' big boys, such as the Tahoe and Suburban, but the Traverse is ostensibly a more manageable rig, with the ability to carry up to eight adults. It is on the receiving end of a redesign for the 2018 model year.
Some specs. With a curb weight of 1978 kilos (4360 lb.), and 2789 litres (98.5 cu. ft.) of cargo room – behind the front seats – the built in Lansing, Michigan Traverse is powered by a 3.6 litre V6 that, in this configuration, develops some 310 horsepower. It's mated to a nine-speed automatic transmission and has all-wheel-drive availability. It has a trailer towing capability of 2268 kilograms…..which is kind of important in this market, and a rotary dial allows you to access front-wheel-drive, AWD, and a special towing mode. GM has always had this particular engineering highlight figured out, and if you really are going to be towing something substantial, you'll appreciate the useability of the towing feature.
There is also an optional turbocharged 2.0 litre four cylinder engine offered with the RS model, and is apparently has more torque than the V6, but all things considered, I'd stick with the V6….the more cylinders the merrier in this market.
Speaking of which, the AWD version of the Traverse delivers 13.7 L/100 km in town, and 9.4 on the highway…..this is slightly thirstier than the FWD model, which, at 12.9 and 8.7, respectively, would save you some gas money in the long run.
Available in at least six different trim levels, the Traverse can be had with all sorts of modcons and safety goodies. For example, you can get a hands-free rear liftgate, a power folding third row seat, and my personal favourite, a hidden storage compartment that's tucked in behind the centre dash display monitor. Clever. Of course, all the usuals, such as optional leather interior, heated/ventilated seats, and a rear view monitor are here as well. The aforementioned monitor is pretty slick, as the camera displays through the rear view mirror…cool. In every respect, the Traverse is an upscale SUV specifically designed to make its occupants feel comfy and secure.
Perhaps too comfy. The Traverse is one of those vehicles that seems to be continually beeping or buzzing about something or other. Get too close to the guy in front and it starts to beep, change lanes abruptly and the seat vibrates, hit the brakes suddenly and it beeps again, back out of a parking spot and it beeps, pull up to a stop light and the engine switches off. Call me a Luddite, but I do not need my car to babysit me every single step of the way. Some people may appreciate the nanny technology, but I don't, and just find it annoying. Harrumph. That said, the stop-light auto stop is a good idea….over the lifetime of the vehicle, this little feature will save many litres of fuel, not to mention reducing emissions. I wish it was a little less clunky on the Traverse, but there you go.
If you have teenagers who are itching to drive this one, there may be friction. The Traverse has an on-board monitoring system they call "Teen Driver Technology" that can keep tabs on what the younger drivers are up to….I'll let GM tell it: "Teen Driver technology has a number of advanced features, from muting the audio until front seat occupants are buckled to automatically turning on available advanced safety technologies like Lane Change Alert with Side Blind Zone Alert, Forward Collision Alert and Forward Automatic Braking. The in-vehicle report card gives you information on your teen's driving habits that you can use to continue to coach your new driver." LOL.
Elsewhere, the Traverse – like many other GM products – has a mobile app that will allow you to remotely start the vehicle, lock/unlock the doors, send directions to the navi system, and remind you when your parking is overdue…..these kinds of things are pretty much standard throughout the industry these days, and even as a self-confessed dinosaur, I think they're pretty cool.
And what can you say? This is just the way the market is evolving.
AT A GLANCE
Engine: 3.6 litre V6
Transmission: Nine-speed automatic
Drive: FWD/AWD
Horsepower: 310 hp @ 6800 rpm
Torque:  266 ft. lb @ 2800 rpm
Price Range: $35,100 – $60,395
Fuel Economy: 12.9 L /100 km (city) & 8.7 (hwy.) FWD model. Regular fuel.
Some Alternatives: Dodge Journey, Nissan Rogue, Toyota Highlander, Ford Explorer, Hyundai Santa Fe, Jeep Wrangler, Nissan Murano, Toyota 4Runner, Ford Flex, VW Atlas, Kia Sorento.
Manufacturer's Site: Chevrolet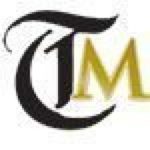 Ted Laturnus has been an automotive journalist since 1976. He has been named Canadian Automotive Journalist Of The Year twice and is past president of the Automotive Journalists Association of Canada (AJAC).