Reading Time:
4
minutes
One of the things that has attracted buyers to Volkswagen products over the years is that hard-to-pinpoint connection between driver and vehicle. Even the most humble VeeDubs offer a driving experience a cut above the usual models coming out of Japan or Korea. The Golf, in particular, remains the benchmark – at least as far as I'm concerned – for sub-compact hatchbacks, and the GTi … well, still as much fun as you can have with your pants on, after – what? – at least 40 years on the market.
But things appear to be changing at Wolfsburg. VWs – in all shapes and sizes – seem to be getting a little more civilized and molly-coddling. That nice edge of sportiness is absent in many of their models these days, and even the Golf/Jetta is losing that tactile connection between car and driver that many buyers look for. I include myself in this group.
What do I mean? The Golf, for example, now has a lane departure system that is absolutely relentless. I don't need the frickin' car to tell me when I'm changing lanes, thank you very much…..and it seems like there are various chimes and beeps emanating from the car every step of the way. The last few VWs I've driven have all also had a low pressure tire warning light that won't go away no matter what, and a "driver assistance package" that does everything but wipe your nose. Not to mention a price tag that approaches $35,000. What happened to the fun and affordable little econoboxes that could be taken to the track on weekends while providing day-to-day driving kicks at the same time?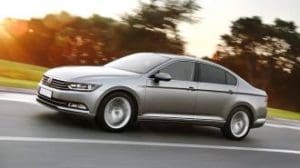 This creeping blandification has also spread to the Passat, which I drove recently. I realize this is the upscale VW and is supposed to pamper its occupants a little, but I don't think I've ever driven a German car that is so flavourless and feels so…. Japanese. This may or may not be a good thing, depending upon your point of view.
But first, a few specs. For 2018, the Passat offers two engine choices: a "new" 2.0 litre four cylinder and 3.6 litre V6. I drove the former, and it was mated to a six-speed automatic….the only choice. This engine is a little anemic….especially off the line, and given the car's size, the V6 may be the better choice here. The downside, of course, is that the V6 is thirstier.
That said, the interior of the Passat is a very nice place to spend time. Elbow room is generous and the overall feeling is that of an upscale automobile….it even smells nice. And I must put in a word about the size of the Passat's trunk. At 453 litres (16 cubic feet) it is, in a word, "cavernous"…. huge…and one of the biggest in this category.
Now, about those drivers' "aids"…..it seems like every few minutes, some kind of graphic appears on the instrumentation or a chime or beeper goes off. The ambient temperature, in particular, seems to be of prime importance to VW, because it informs me how cold it is outside every ten minutes.  Ditto with the vehicle proximity warning and blind spot detection. These are probably valuable features, but they are damned annoying and I really can do without them. Going through a drive-thru to get coffee is a pain in the butt, because the car thinks you're too close to another vehicle, when in reality, it's just your proximity to the building.
In a nutshell, I would like VW to tone down the extras and focus more on building a reliable, fun to drive vehicle with a reasonable price tag. My top-of-the-line Passat Highline stickers at just under forty large; with the "driver assistance" and "R-line"  packages…..that accounts for an additional $4000 that could be trimmed away without affecting the overall flavor of the car. The base price for the Passat, incidentally, is under $27,000….that's the way to go, in my opinion.
AT A GLANCE
Engine: 2.0 litre four cylinder
Transmission: Six-speed automatic
Drive: FWD
Horsepower: 174 hp @ 5000 rpm
Torque:  184 ft. lb @ 1500 rpm
Price as tested: $39,375
Fuel Economy: 9.3 L /100 km (city) & 6.5 (hwy.) Regular fuel.
Some Alternatives: Toyota Camry, Honda Accord, Nissan Maxima, Kia Cadenza, Infiniti Q50, Subaru Legacy, Ford Taurus, Chev Impala, Buick Lacrosse.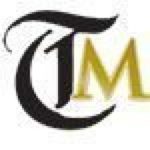 Ted Laturnus has been an automotive journalist since 1976. He has been named Canadian Automotive Journalist Of The Year twice and is past president of the Automotive Journalists Association of Canada (AJAC).