Reading Time:
5
minutes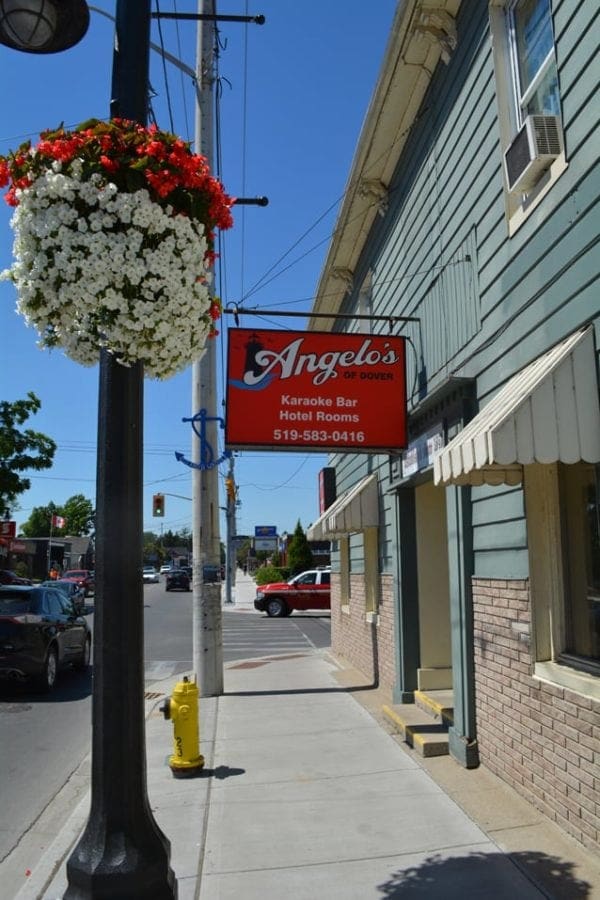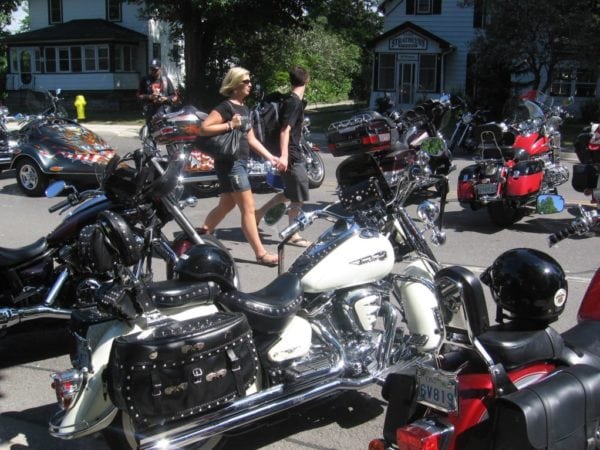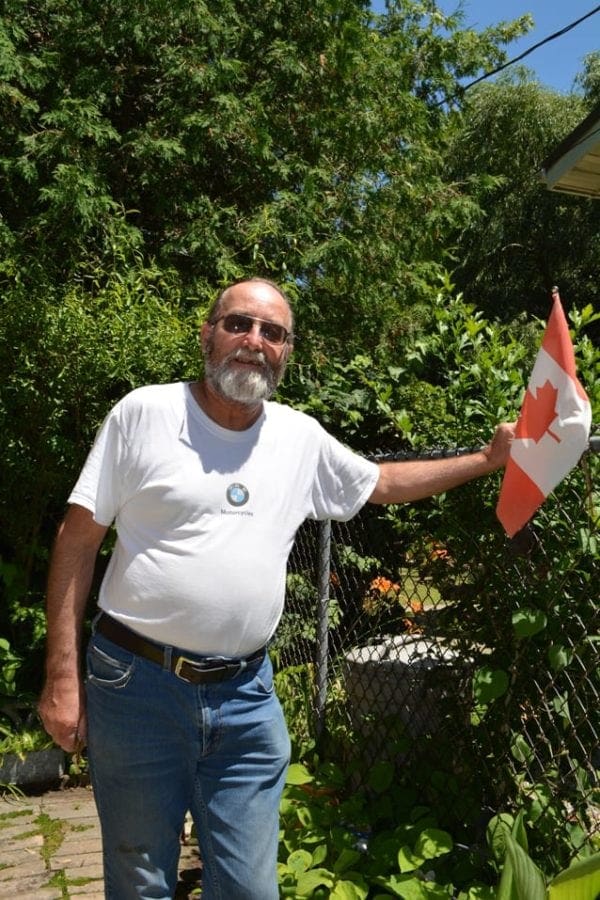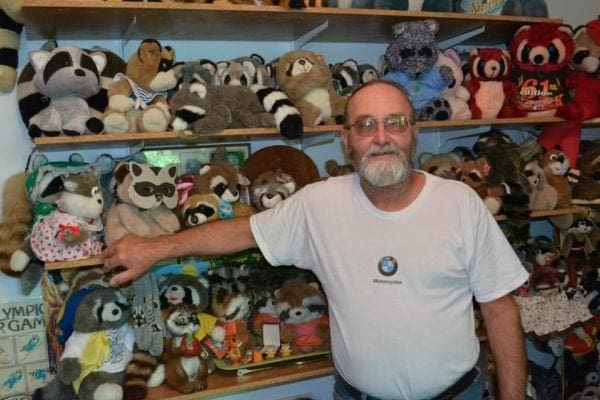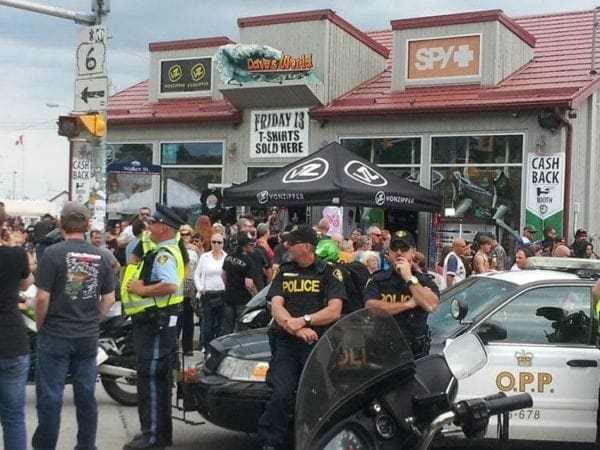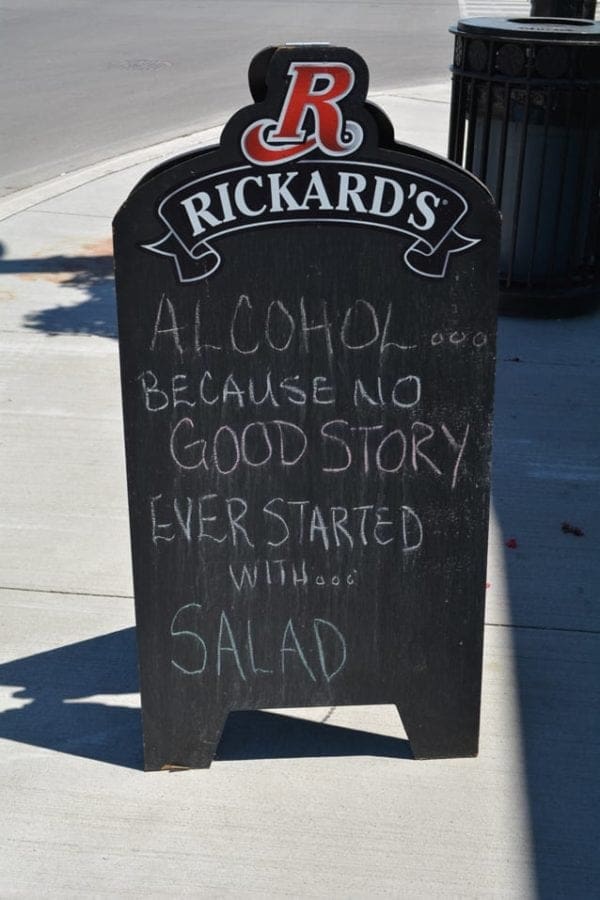 Angelo's, where it all began
Outside South Side Louie's restaurant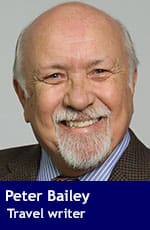 On Friday the 13th, the Lake Erie town of Port Dover, Ont., (population 6,100) will welcome an estimated 200,000 motorcyclists and spectators to its annual celebration of two-wheeled freedom.
The event is a tradition that started on Nov. 13, 1981, at the former Commercial Hotel, now known as Angelo's, by Chris Simons and a few dozen friends. They had decided they'd had so much fun they would continue to meet on any Friday the 13th that followed. Little could they have foreseen how tremendously the tradition would expand, simply by word of mouth.
Today the event has become so large that only bikers and town residents are allowed to drive into town over the three-day weekend. Outsiders with cars have to park outside of town in designated lots and take shuttle buses to the festivities. Residents need a special pass to drive to their homes.
Simons has lived in Port Dover for decades, and admits he's a little surprised at the size and the popularity of the event. But he recalls he was on the board of trade in the period when the crowds had grown to 600 to 800 bikers and fans. He told other members at the time he could foresee bringing in 100,000 people.
"I don't think they believed it," he says. "I think some of them didn't want it."
Not all townsfolk are happy with the crowds and the noise.
But some rent out their homes via sites like Airbnb, pocketing $2,000 to $2,500 for the weekend or the week.
This year, predictions of good weather and the fact that this is the first summertime Friday the 13th in four years has led to predictions of 200,000 outsiders descending on the town. That has many local business leaders rubbing their hands with glee.
"In future, I think it will level out to 150,000 in good weather," Simons says. He doesn't think attendance will continue to grow in future.
The most noteworthy aspect of the gathering, aside from the noise of revving engines, is that it's so peaceful. There is very little crime.
"Some people still have the 1950s idea of bikers," Simons says. Everyone comes to Port Dover to have a good time, he explains. "If a local boy starts acting up, a biker will just put his hand on his shoulder and tell him to stop it. There's seldom ever a problem."
Indeed, according to Ontario Provincial Police spokesman Const. Ed Sanchuk, "It is a very peaceful event, aside from the few who overindulge in alcohol." Sanchuk's main concern is traffic safety and impatience caused by traffic delays. "Motorists must remember to look both ways and to check for bikers. Riders should practise their riding beforehand. Check their blind spots and take extra time. The roads will be jammed, so plan ahead and bring extra water for the trip.
"And do not ride if you've been drinking."
This notion of bikers and even outlaws keeping the peace during the event is one that was repeated by residents and business people who were interviewed. They also added that the OPP has a significant presence in town during the week. Sanchuk agrees that both aspects help to maintain order. In general, he says, "The bikers are very respectful."
More than one bar owner said that events such as the town's Canada Day celebration, which brings in 20,000 spectators, is actually better for servers because the tips are better. "The cops tend to hassle the bikers while they're here," one bar owner said, "so they get mad and don't leave big tips."
Louie De Bono, owner of South Side Louie's on Main Street, is frantically working to open Angelo's for the event. Normally the restaurant is closed but he's hoping to get the fire marshall's permission to serve alcohol in the former Commercial Hotel, once nicknamed "The Zoo," where Simon's traditional gathering began. To many biker visitors, it's a shrine.
At South Side Louie's, manager Tracy Gutcher is busy organizing the supplies and the cleanup of her bar. "There are three big events in town this summer," she explains. "The Canada Day parade, which is the longest-running in Ontario, Friday the 13th and July 8's Pottahawk 2018, known locally as the Pottahawk Pissup." For the latter, up to 10,000 boaters sail from Port Dover to Pottahawk Island, off Turkey Point, and back. The adventurers return to the town for food, drink and a party.
This weekend, Main Street will be so crowded day and night that people will be shoulder-to-shoulder for a dozen blocks or more. But no one seems to mind, and townsfolk and outsiders alike enjoy hanging with the bikers. "The young kids really enjoy it and the retirees like to mingle with the crowd," Simons says.
"People in their 40s can be apprehensive, but I say just come out and see it. Maybe be a volunteer. Anyone who takes the time to be involved really looks forward to it."
Simons, who still rides a BMW GS1150, is proud of what his get-together has become, although he says he regrets some of the things it has done to Port Dover.
"Because of the popularity of the town, many people decided to move here," he says. "But then they started to complain and they wanted to change things. They complained about the fog horn, about the smell of the cows in the pastures, about having no movie theatre, and about the smell of the beach dumpster in the hot summer months."
He shakes his head.
On the other hand, he adds, the event is great for local businesses and service clubs, which raise a great deal of money over the weekend to support local charities and other events such as the town's Santa Claus parade.
In the end, Simon says, spectators should remember the bikers are nearly all people just like them; one shouldn't judge them based on how they look or what they wear. To illustrate, he takes his visitor out to the back of his home, into his "raccoon shack." In it, the walls are lined with stuffed raccoon plush toys. "My wife collects them," he says. "We have about 4,000 here and in the house."
It's a far cry from the image of the rough and tough, leather-clad biker promoted in TV and movies. And that's Simon's point: "You never know what bikers are like until you get to know them."
Peter Bailey is an award-winning newspaper editor and writer with more than 40 years of experience. He specializes in automotive and travel writing, and lives in Hamilton, Ont.
---

The views, opinions and positions expressed by columnists and contributors are the author's alone. They do not inherently or expressly reflect the views, opinions and/or positions of our publication.