By any measure, Ford's F-150 pickup line has been a legendary success.
Introduced in 1948, it has been the best-selling vehicle in the U.S. for the last 30-odd years, the best-selling pickup truck since 1977 and the best-selling vehicle in Canada for the last several decades.
As of this year, it has purportedly generated more than $41 billion for Ford and the company churns them out by the thousands. Apparently, in terms of brand recognition and securing a place in the American economy, it's ahead of other well-known icons such as Nike and Coca-Cola.
For 2018, it comes in a staggering variety of trim levels, models and drivetrain combos – everything from bare-bones work trucks, to nasty off-road four-by-four thumpers, to trailer-towing diesels, to occupant-pampering luxury trucks – such as the Lariat SuperCrew, which is arguably one of the most opulent versions of this utilitarian hauler in Ford's lineup.
And let's get the price of the test vehicle out of way right off the top: before taxes and extras, this baby will set you back almost $74,000, which helps explain why the F-150 is such a massive profit generator for the company.
But I love the idea here. Take an existing model that's already produced in huge volumes, with established manufacturing protocols and proven technology, add a bunch of extras, throw on some fancy paint and wheels and charge the moon for it. I have absolutely nothing against the F-150, but 74 large? And this is not even Ford's most expensive version of the F-150. The mind boggles.
That said, it's a nice rig to spend time in.
A few particulars:
Power for my test vehicle – with the "equipment group 502A" – is provided by a 2.7-litre turbocharged V6 that develops some 325 horsepower and 400 foot-pounds of torque. Unlike most of the other power plants in the F-150, which are aluminum blocks, this engine is cast iron. It's mated to a 10-speed automatic transmission, with on-demand four-wheel drive, accessed via a rotary dial. This engine runs happily on regular gas and returns a combined fuel economy rating of 10.6 litres/100 km (27 mpg) in two-wheel drive and 11.3 litres/100 km (25 mpg) if you spend a lot of time in four-wheel drive.
But let's be clear: this is not a rough-and-ready bush beast, built to plow through dense undergrowth and barrel through bottomless mud-holes – that's just not what it's designed for. Of course, it can handle the rough stuff, to a point, but this is a gentleman's four-by-four, built to haul comparatively light loads while providing a high degree of comfort and convenience.
For example, my truck had heated/ventilated front seats, heated steering wheel, power telescoping steering, full leather interior and all the modern conveniences and goodies you'd find in an upscale sedan. It also seats six adults comfortably and has a huge power sunroof. Were it not for the comparatively choppy ride and step-ladder road stance, you could be behind the wheel of a limousine.
About that ride. It's kind of a weird combination of cushion and harshness. It takes the bumps in a civilized way, but seems to find each and every dimple in the road. For me, the ride of the F-150 Lariat was the least comfortable thing about it.
I was also less than crazy about the auto shut-off feature, which turns the engine off when you come to a complete stop. One of the side effects of this is a complete loss of power steering and it gets tiresome after awhile. That said, you can kind of modulate the brake pedal to keep the engine running, if you're careful.
This model of the Lariat has automatic or "deployable" side running boards that quickly drop down for ease of access. This is a great feature and much appreciated.
As well, like most F-150s, there's a rear tailgate step for ease of access to the bed. Again, a good idea.
It's interesting to note that, in spite of steadily rising gas prices, pickup truck sales in Canada are stronger than ever – people love their trucks in the Great White North, and Ford is ready, willing and able to supply them.
At a glance
Engine: 2.7-litre turbocharged V6
Transmission: Ten-speed automatic
Drive: Fear-wheel drive/four-wheel drive
Horsepower: 325 hp at 5,000 rpm
Torque: 400 foot-pounds at 2,750 rpm
Base price: $57,199; as tested,: $73,699
Fuel economy: 11.9 litres/100 km (city) and 9.0 litres/100 km (highway) in two-wheel drive. Regular fuel.
Some alternatives: Honda Ridgeline, Toyota Tundra Crewmax, Nissan Titan, Chev Silverado Custom, Ram 1500, GMC Sierra Denali.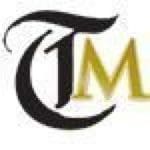 Ted Laturnus has been an automotive journalist since 1976. He has been named Canadian Automotive Journalist Of The Year twice and is past president of the Automotive Journalists Association of Canada (AJAC).