Ford recently announced that it will soon be getting out of the business of building traditional passenger cars. In a move that will no doubt spread to other carmakers (GM is rumoured to be contemplating a similar tactic), Ford will eliminate its conventional sedan and hatchback models starting in 2020. Eventually, the only non-truck/non-SUV model will be the Mustang.
Apparently, people just aren't buying traditional cars and the company's bottom line demands that anything unprofitable has to go. So goodbye Fusion, Focus, Fiesta and all the rest.
This is a shame, since Ford's roster of passenger cars is stronger than ever, in my opinion. After substantial input from its European divisions, it has a lineup equal to anything coming out of Japan, Korea, et al. Over the past few years, Ford has really hit its stride in terms of design, engineering, driveability and curb appeal. And some models are real standouts in their market segments.
Like the Fusion, for example. I recently drove two models: Energi Platinum and Sport.
Fusion Energi
Although I had the fancy Platinum model with all the bells and whistles, you can get the same driving experience with the base S Hybrid. Both feature a 2.0-litre, four-cylinder Atkinson cycle engine bolted to a permanent magnet AC synchronous electric motor, with a combined power output of around 188 horsepower. The electric motor is fed by a lithium-ion battery pack and power is directed via a continuous variable transmission (CVT). Combined fuel economy is set at 5.5 litres per 100 km.
What this powertrain may make up for in fuel economy, it lacks in usable power. The Fusion Hybrid is simply not a powerful automobile and really strains under full throttle while climbing a hill, for example. That said, you're not buying this car because you want to lay rubber or carve up the corners. This was designed as a thrifty, comfortable people carrier and succeeds admirably at it.
I particularly liked the handy dash fuel economy readout graphic. When you're coasting, decelerating or braking, the reverse polarity braking system comes into play and the car lets you know precisely when you're consuming fuel and when you're not.
My car was also well equipped with all the usual modern conveniences: heated seats, heated steering wheel, adaptive cruise control, Sirius, push-button start and a feature I really came to appreciate: a rotary gear selector. This was one of my favourite things about driving this car.
Price for my Energi Platinum was $47,388 before extras, but you can get a base Hybrid S for about $27,500.
Fusion Sport
This was a welcome surprise. Equipped with a 2.7-litre turbocharged EcoBoost V6, the Sport is a bit of a hot rod. Give it some welly and there's all kinds of reserve and takeoff power at your disposal.
This engine delivers 325 horsepower and is mated to a six-speed automatic transmission only. While virtually all the other engines in Ford's lineup are aluminum block, this particular power plant is made of graphite steel. I don't know if it matters, but this is a lovely lively powertrain and makes some excellent noises under full throttle.
Fuel economy, if that's a concern, is unexceptional. Ford is pegging the Fusion Sport at 11.7 litres per 100 km, combined rating. But the fun quotient more than compensates.
My car also had "dark earth gray" leather interior and the same equipment level as the Energi Platinum: heated/air conditioned seats, rotary shifter, adaptive cruise control, etc. It also had a rather hyperactive driver drowsiness alert function that advised me to pull over and rest despite the fact that I was as fresh as a daisy.
And about the trunk: it's huge. You'll find 453 litres (16 cubic feet) of space in the deep and roomy trunk. The Energi, by way of comparison, delivers just under 340 litres (12 cubic feet) of trunk space.
You're looking at $45,138 before taxes and extras for this one. That's not cheap but if you're in the market for a sleeper, this should be on your list.
The automotive business is merciless and if particular models aren't pulling their weight, out they go. Ford's decision to axe its passenger cars is regrettable but there may be some killer deals coming as dealers scramble to clear their lots.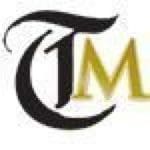 Ted Laturnus has been an automotive journalist since 1976. He has been named Canadian Automotive Journalist Of The Year twice and is past president of the Automotive Journalists Association of Canada (AJAC).