Reading Time:
4
minutes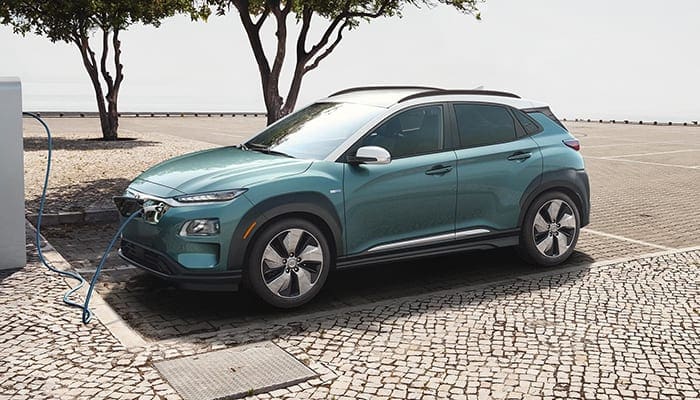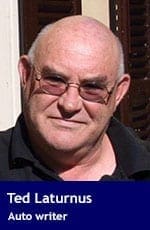 The first thing that occurred to me when I picked up the all-electric 2019 Hyundai Kona Electric were the two words: range anxiety. It's the paranoia of driving more than a block or two for fear of running out of battery power and being stranded.
Part of the reason for this is that most electric cars I've driven have had limited cruising range. You take them away from charging facilities at your peril.
This was particularly true with the old General Motors EV1, which I drove 30-odd years ago. I was warned emphatically that if the charge gauge dipped into the red zone, not only would I be stranded, but I risked severely damaging the vehicle's drivetrain and potentially causing thousands of dollars worth of repairs.
I also drove the EV1 during the winter and, literally, could not go more than 30 km without risking slipping into the danger zone.
Old habits die hard and range anxiety is still very much a concern when I slip behind the wheel of an all-electric vehicle.
But this little puppy has a purported range of at least 415 km, and when I picked it up, there was 340 km left on the battery pack. After about an hour of city traffic, that had dropped to about 290 km, so no range anxiety here.
As well, battery-charging infrastructure has improved dramatically in the intervening years since the ill-fated EV1. Nothing to worry about on that score these days … right?
Based on the garden-variety Kona compact SUV, the "Blue Drive" Electric version is powered by an interior permanent magnet electric motor that develops a purported 201 horsepower. It has regenerative braking, of course, and is mated to a single-speed gearbox that will apparently take the Kona Electric from a standing start to 100 km/h in just under eight seconds. Torque is put at a healthy 290 foot-pounds and the battery pack is lithium-ion. The drivetrain is exclusively front-wheel drive.
A few notes:
• This is not a slow automobile. Forget any lingering 'golf cart performance' misconceptions you may have about electric vehicles. The Kona Electric can keep up with traffic and then some. It has prompt and positive throttle response.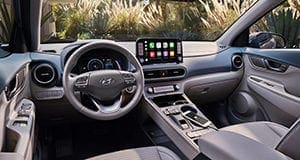 • The driving experience is not particularly unusual. Steering-wheel-mounted paddles control the car's regenerative braking deceleration and you can go from heavy to light. It still lacks the inertial momentum of an internal combustion-powered car, but the Kona Electric is quiet, seamless and, depending upon the paddle setting, smooth to drive. I definitely got used to it.
• Unsurprisingly, it's loaded with technological safety features: rearview camera, blind spot warning, parking distance warning, adaptive cruise control, etc., etc. This includes a lane-departure warning setup that will keep the car in its lane and allow you to drive with your hands off the steering wheel for a few seconds. It's kind of cool but the downside is that the steering is heavy and I disabled this feature ASAP. My Ultimate model also had heated/cooled front seats, which took me by surprise.
• In virtually every way, the Electric is a straightforward car to drive. No wonky or strange controls or switchgear. A centre-console-mounted shifter normalizes everything and you simply get in, push the start button and that's it. I've experienced more efficient heating and air conditioning systems, but there you go.
• Hyundai is setting the charging time at around nine hours to get the car up to full power with a common household electrical current wall socket. They're optimistic. I left mine plugged in for 12 hours and still didn't reach a full charge – I got up to about 370 km on the gauge. I can live with that but getting that final full zap to bring it up to 415 km requires a more powerful, quick-charge setup, it seems.
Please note, however, that this is not a cheap automobile.
The Preferred model starts at just under $45,000 before taxes and levies, while the Ultimate is almost $52,000. The Nissan Leaf, for example, is more affordable, although not by much, and the VW e-Golf is at least $9,000 cheaper.
Yes, there are various subsidies ranging from $2,500 to $5,000 – depending on where you live. But if manufactures want to get electric cars into the mainstream, they've got to make them more accessible.
Ted Laturnus writes for Troy Media's Driver Seat Associate website. An automotive journalist since 1976, he has been named Canadian Automotive Journalist of the Year twice and is past-president of the Automotive Journalists Association of Canada (AJAC).
---

The views, opinions and positions expressed by columnists and contributors are the author's alone. They do not inherently or expressly reflect the views, opinions and/or positions of our publication.