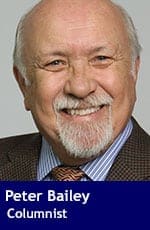 Canada's love affair with the automobile is still going strong. Just ask the thousands of people who are flocking to the Canadian International Autoshow at the Metro Toronto Convention Centre.
Both of the centre's large buildings are filled to the brim with 1,000 concept cars, luxury vehicles, regular automobiles and vintage models. There's something to please everyone and a chance to see cars you've never seen before.
The show's slogan, "The passion within us," is apt. There are two groups of autos here – those we can find on all the major dealers' lots this season, and the roped-off beauties we can ogle but can't touch.
Family SUVs, sedans and two-seaters draw people to them for a chance to sit inside and touch the controls. Whole families are regularly ensconced in every vehicle they can find, while attendants patiently wipe cloths over the surfaces to remove hand prints.
Parents and kids can find out how it feels to sit in this car or that, and which offers more room or creature comforts.
Those who aren't looking for a new vehicle are content to admire and photograph some of the most beautiful luxury cars ever made.
One of the most noteworthy is the Devel Sixteen, which comes with the option of three engines – a 5,007-horsepower V-16 Quad Turbo, a 3,000-horsepower V-16 Quad Turbo, and a 2,000-horsepower V-8 Twin Turbo. The 5,007-horsepower version on display offers a race transmission if the purchaser prefers. The other two versions sport dual clutch seven-speed transmissions. The sleek design features a full carbon-fibre body.
And that's just one of the roughly $30 million in exotic and luxury cars on display.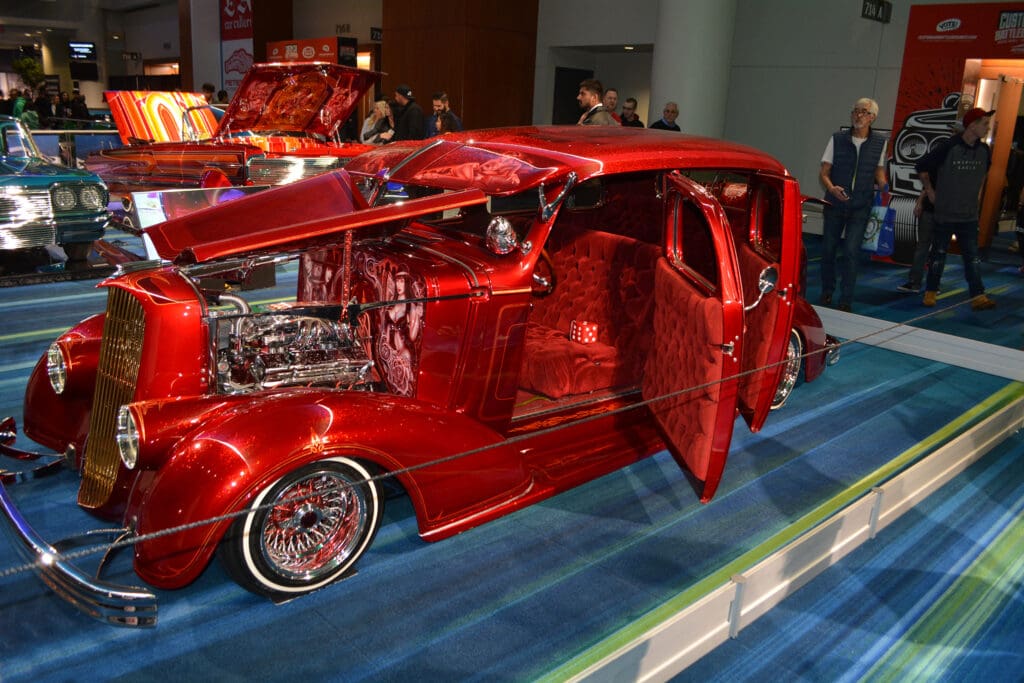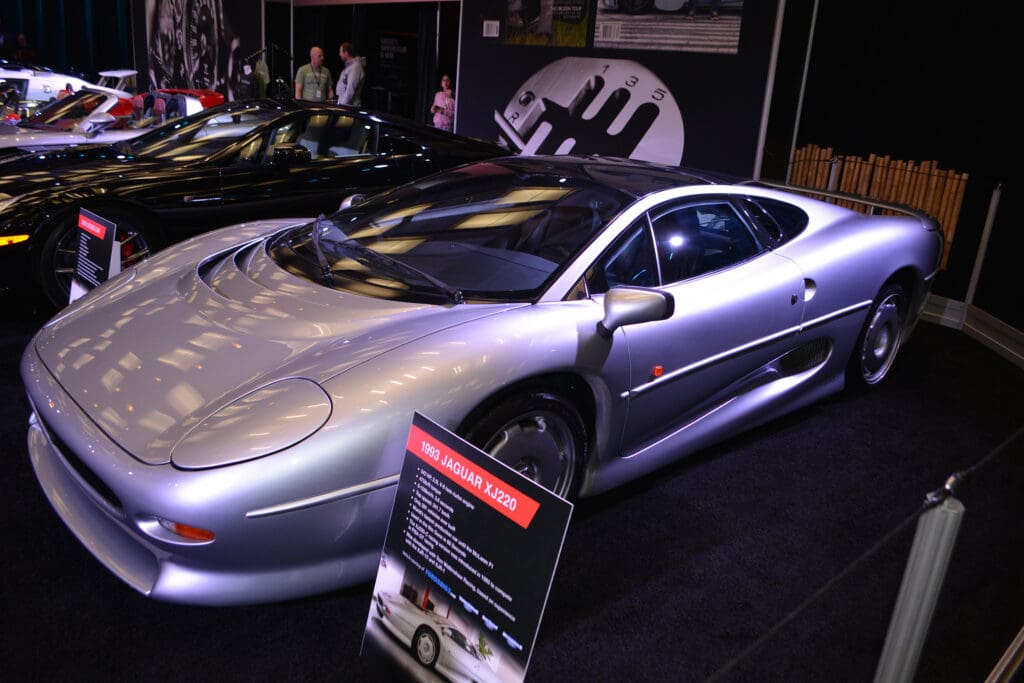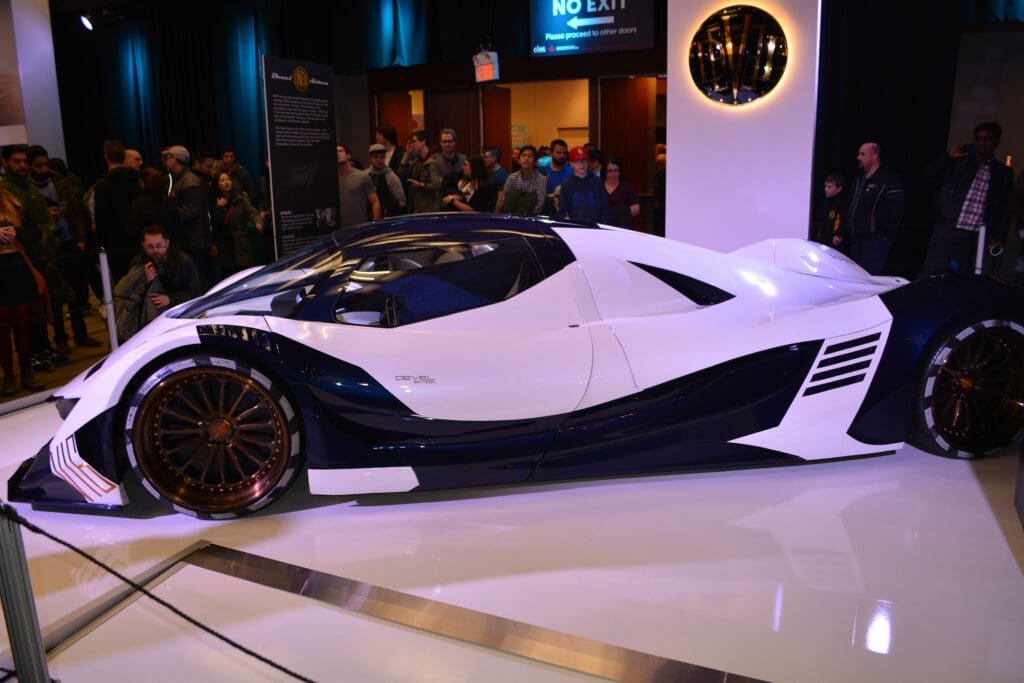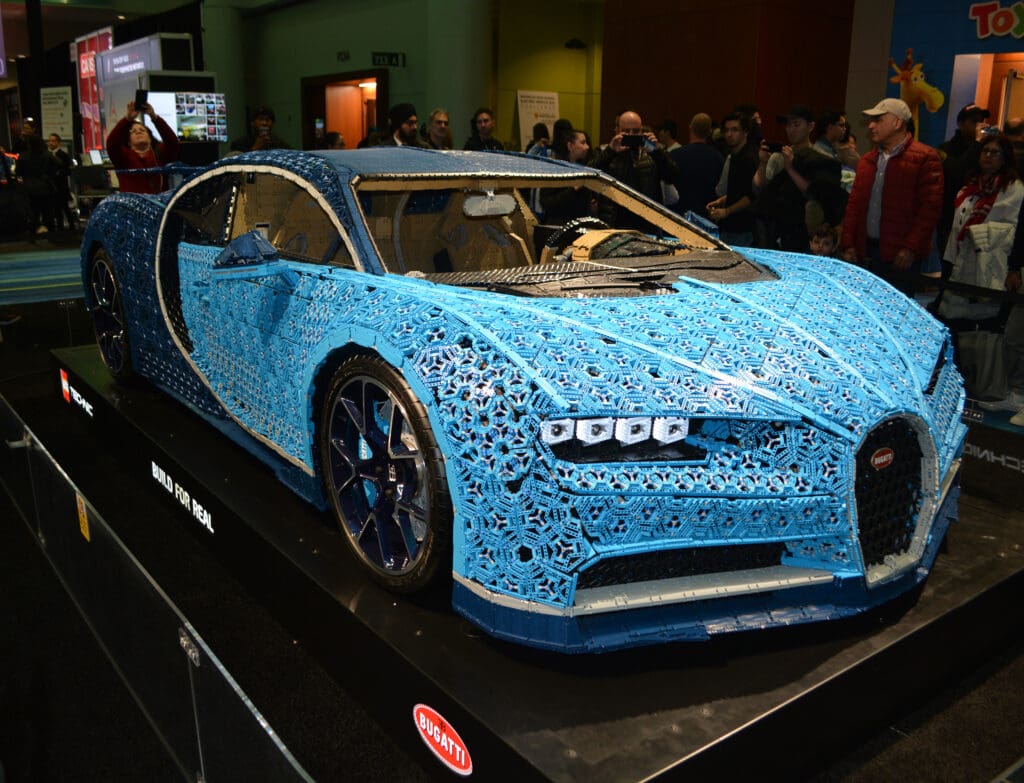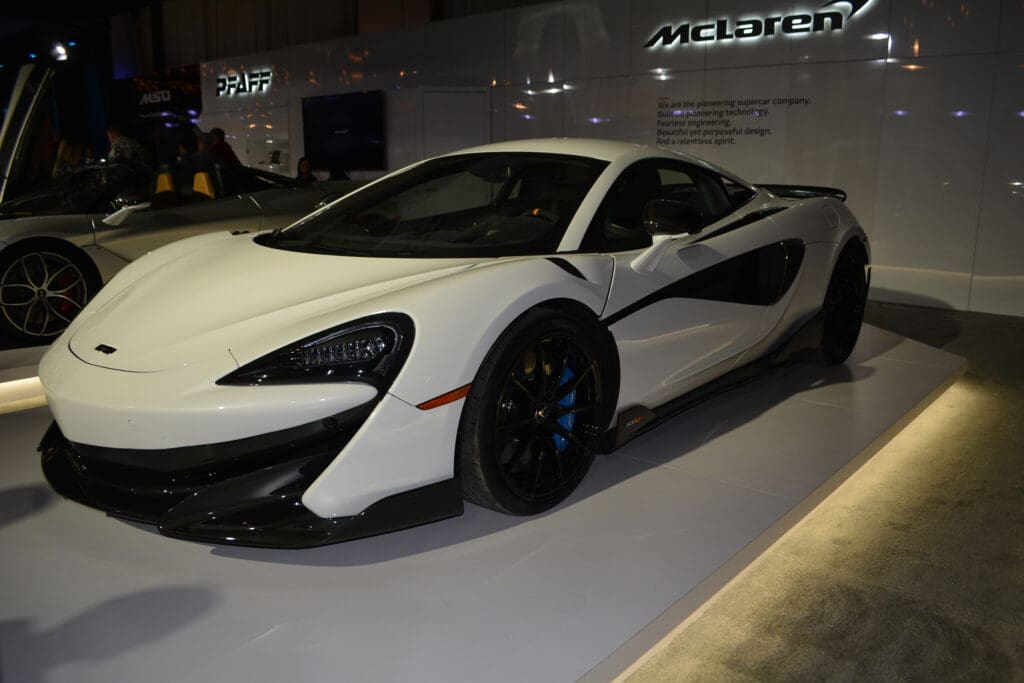 '49 Delahaye Type 175 Drophead Coupe
2019 Lamborghini Aventador SVJ
The McLaren 600LT, for example, has a 90-degree 3.8-litre V-8 engine, putting out 592 horsepower at 7,500 rpm. It also has a seven-speed transmission and can leap from zero to 100 km/h in 2.9 seconds. The company says it's the fastest and most powerful – yet street legal – in its Sports series.
The purple 2019 Lamborghini Aventador SVJ boasts a 6.5-litre V-12 that offers 759 horsepower and can do zero to 100 km/h in 2.8 seconds. Its options include the company's Sensonum Sound System, electric and heated seats with carbon-fibre details, and a travel package (free luggage?). The manufacturer's suggested retail price is $680,380, plus the applicable taxes and fees. But I suppose if you're going to fork out all that cabbage for a set of wheels, you don't worry about taxes and fees.
One of the prettiest cars there is the 1993 Jaguar XJ220, a vehicle I had never seen. Only 281 were produced, and it's a powerful and aerodynamic two seater with all-wheel drive. It can go more than 320 km/h and is powered by a 542-horsepower twin-turbo V-6. It was the world's fastest production car – topping the Ferrari F40 and the Lamborghini Diablo by 100 km/h – until the McLaren F1 came along. Its top speed is 341.7 km/h.
One of the most iconic cars on display is the beautiful bright red 1949 Delahaye Type 175. This model was the first of the company's post-Second World War production and debuted as an enclosed car with a sunroof. The company's notes say this model was purchased at the 1949 Paris Salon by the Maharaja of Mysore, ruler of one of India's wealthiest states. A later owner changed it from a coupe into a cabriolet and had it painted red. It was later owned by singer Elton John.
One of the most outrageous models is the delightful 1936 Chevrolet Master Deluxe, known as the El Padrote. This low rider is the creation of Mario De Alba Sr. and it was named 2011 Bomb of the Year. The car ate up eight or nine years of his spare time, he says. "I took it as far as I could go to challenge myself with it because I don't think that I will live long enough to finish another one," he adds.
But the model that outdraws all the others and is a favourite of young and old is the driveable full-size Bugatti Chiron made entirely out of Lego pieces. More than one million Lego Technic units were used in the construction, which involved 13,000 man-hours. The engine consists of 2,300 Lego motors that generate roughly five horsepower. The car weighs 1,500 kg and sits on a steel frame. The vehicle's wheels, however, are real Bugatti products.
For those who can't afford to spend 13,000 hours building such a replica, Lego offers a one-eighth-scale Bugatti Chiron kit costing more than $400. The 3,599-piece kit features an eight-speed gearbox with paddle gear shift and is more than 14 cm high, 56 cm long and 25 cm wide. It's recommended for model builders 16 and up.
The show's tickets are $25 for adults 17 and up, $16 for those 13 to 16, and $7 for children aged seven to 12. A family pass for two adults and two children is $50. Adults are eligible for a $6 reduction after 6 p.m.
The event runs until Feb. 24 at the Metro Toronto Convention Centre.
Peter Bailey is an award-winning newspaper editor and writer with more than 40 years of experience. He specializes in automotive and travel writing, and lives in Hamilton, Ont.
---

The views, opinions and positions expressed by columnists and contributors are the author's alone. They do not inherently or expressly reflect the views, opinions and/or positions of our publication.