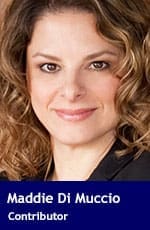 The Toronto District School Board (TDSB) is facing a repair backlog for more than 600 of its schools that will cost taxpayers $3.4 billion to complete. It should not come as much of a surprise to anyone.
For many years, the board has been delaying necessary maintenance while putting all hopes on an Ontario government bail out that, when it arrives, will provide just $1.1 billion of relief.
By comparison, Toronto city roads (not including the Gardiner Expressway) have a $430 million shortfall. The Toronto Community Housing repair list totals $895 million.
Local school trustees have long complained that the Ontario government has purposefully underfunded the public school system for years. The board warns that if financing doesn't come soon, the tab for repairs will increase to $4.7 billion in time for the next general election in 2018.
It's interesting to note that the same level of neglect does not happen when it comes to public health. That's because the Canada Health Act, which was adopted in 1984, allows the federal government to establish uniform standards of hospital and physician care on a national level and helps provide funding through the equalization process.
The mess at the dysfunctional Toronto school board clearly shows that Canada may require the public education equivalent of the Canada Health Act.
Public education is a universal right for Canadian children. The Canadian Constitution determines that each province is mandated to deliver this government service as it sees fit. When it comes to social equity, public education is the mechanism that levels the playing field for children, allowing them a future where they can fairly compete for jobs and other opportunities regardless of family wealth, race or gender.
When a provincial government allows certain urban schools to become run down and decrepit, and these schools are typically the ones in poorer neighbourhoods where parents are less able to provide additional fundraising support, then it creates an economic barrier to public education.
No such accessibility barrier exists in public health. The Canada Health Act prescribes the number of hospital beds and healthcare workers that each province must have available. Provinces that don't comply face a financial penalty, such as the loss of transfer payments.
By establishing a set of public education national principles to protect fair access to universal public education, the federal government can help address the inequities that exist between the provinces today.
For example, school boards in the Greater Toronto Area face challenges in expenditures that are unique compared to the rest of Canada. Approximately 40 percent of all newly arrived immigrants to Canada will settle within the GTA. Statistics Canada reports that more than 10 percent of the 790,000 children attending GTA schools are newly arrived immigrants and almost 55 percent of these children don't speak English at home.
The need of the GTA public schools to provide English as a second language program is critical. It's an expense that other Canadian school boards do not have, or at least, not to the same extent as the GTA.
The burden of providing funds to educate many newly arrived immigrant children is borne primarily by the municipal tax roles of the City of Toronto, and the regions of Halton, Peel, York and Durham. When these municipal taxpayers have been squeezed enough, then any shortfalls in revenue create gaps in dealing with school repairs and lead to cuts to special needs programs – as we are seeing at the Toronto and other GTA boards.
A provincial government should not be allowed to simply underfund its public school system as is the case in Ontario today. A public education initiative similar to the Canada Health Act would set minimum levels of funding standards for our schools.
Public education is an investment in our nation's future. The quality of education we provide to our children today will be reflected in our nation's affairs of tomorrow. Our economy and our democracy depend on public schools being successful in achieving high standards among the students who graduate.
Maddie Di Muccio is a former town councillor in Newmarket, Ont., and former columnist with the Toronto Sun.
Maddie is a Troy Media contributor. Why aren't you?
---

The views, opinions and positions expressed by columnists and contributors are the author's alone. They do not inherently or expressly reflect the views, opinions and/or positions of our publication.