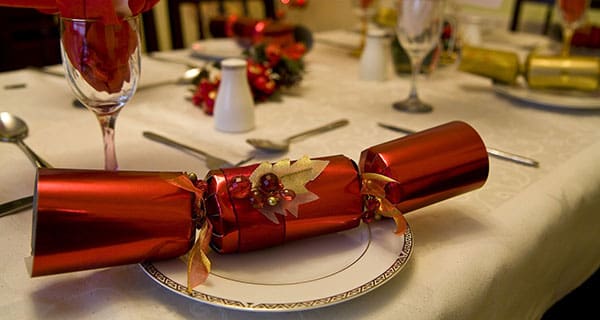 Hosting Christmas for the first time?  It is understandable if you are panicking slightly as it is an enormous responsibility and you will want to give all of your guests the best Christmas ever, whether it is just a few of you or a much larger group. Fortunately, there are a few steps that you can take which will greatly help in terms of reducing stress while making sure that everything goes according to plan and it is a day that nobody will ever forget. So, if it is your first time hosting for Christmas, read on for a few handy tips:
Plan Ahead
Like many areas in life, preparation is key to success, so start making plans as early as possible. This will include:
How many people are coming
What time people arriving and if anyone is staying
If there are any special dietary requirements
What food you will serve (timing is essential here)
What the schedule is for the day (presents, food, games, drinks, entertainment, )
Although it is good to plan ahead and to have a schedule, do not worry too much if it does not unfold exactly as you planned as this will allow you to relax. After all, things very rarely go exactly according to plan over the holidays! It is also helpful to tidy the house and set the table before the guests arrive so that you do not feel rushed.
Don't Be Afraid Of Asking For Help
Hosting is always stressful no matter how many people you are having over. There will be many jobs throughout the day, so do not shy away from asking for help from your guests whether this is asking them to bring a particular dish, helping you to prepare and serve the food or simply helping with the various practical aspects for the day.
Food
Understandably, the area that tends to cause the most stress for people is the Christmas dinner. It is better to do a few dishes and to do them well than to try to cook everything, especially if you have not made Christmas dinner before. A tasty pan friend turkey breast with sweet potato mash and vegetables can be a great option that will impress your guests, and you could then buy the starter and dessert or ask people to bring a dish to make it easier. Additionally, do not forget a range of both alcoholic and non-alcoholic beverages. Many people also find it helpful to do a test run before the big day so that they can work out timings and make sure that they are confident in cooking the food.
Entertainment
Entertainment is another area that people tend to worry about. It is helpful to have a playlist, a few games, and topics of conversation that you can bring up if everything goes quiet, but more often than not conversations and fun will flow naturally (especially after a few drinks!).
Hosting Christmas for the first time can be incredibly daunting, particularly if it is a large group and there are people that you do not know too well. The key to success is planning ahead but also being flexible and allowing the fun and entertainment to flow over the course of the day.
---
This content is a joint venture between our publication and our partner. We do not endorse any product or service in the article.