Reading Time:
4
minutes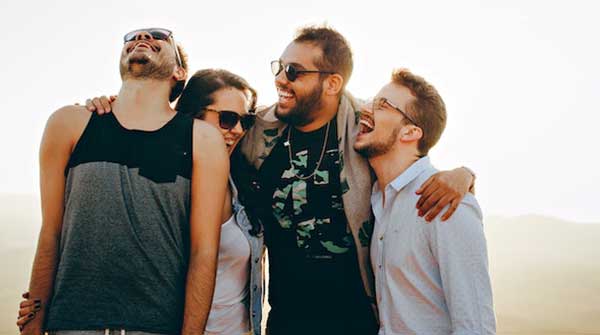 If you're running a business today, you can't rely on outdated customer knowledge. The digital revolution has transformed how people connect, get news, and buy goods.
You might be able to make a few sales in a brick-and-mortar retail store using traditional methods. Still, without updated tactics and contemporary knowledge of your customers, it's like operating with one hand behind your back in the dark.
Let's take a closer look at how millennials spend their money these days to better understand how to reach them and scale up a business.
Less to Spend
Previous generations had more to spend than millennials due to student loans, surging housing costs, and stagnant wages. This holds for college-educated millennials, even if education correlates to larger incomes.
For years, media backlash against millennials focused on untrue tropes that depicted them as loose and indulgent with their money. In reality, millennials lived in some of the harshest economic downturns since the Great Depression, with the 2008 economic collapse bookended by the COVID-19 pandemic.
Millennials are not irresponsible with their money. They're simply living in very harsh times.
Housing Matters
Millennials aren't an alien species compared to previous generations. As such, they spend their money in the usual places, and this often means housing. It was always a bit spurious that people suddenly changed from one generation to the next!
Housing has risen in price dramatically in cities across North America, and millennials need to live somewhere. Sometimes "millennial" is used incorrectly as a stand-in for young people. The oldest millennials are 40, and they're buying houses.
How They Buy Housing
Millennials might be spending where previous generations did, but as digital natives, they're doing it in different ways. Digital disruptors like Regan McGee built Nobul to level the playing field for millennials and other homebuyers.
In their interview with Nobul CEO and Canadian tech mogul Regan McGee, Toronto Life writes that millennials are tech-first. "A generation accustomed to using technology to personalize their experiences while simplifying their lives."
E-commerce was booming before the pandemic, but lockdowns have only increased people's reliance on digital technology to facilitate and inform their transactions. Buying a home is usually the largest purchase in a person's life, so it's unsurprising that millennials embrace Nobul to get an edge.
On Nobul, homebuyers need to simply list what they're looking for in a home, and agents can send competitive offers to their inbox listing the complimentary services and cash back they can get by using them.
From there, users can easily and securely compare agent profiles and select the ones whose services, fees, and experience levels align best. Ultimately, whether millennials are buying clothes or a home, they do it digitally.
No matter your product, capture this demographic by building digital platforms that leverage data, offer smooth UX, and save people money and time.
Self-Care and Societal Impact
Millennials care about two things which may appear different on the surface but aren't. Young people today are invested in themselves, but also want to know that the products they're buying aren't causing harm elsewhere.
In a world that pressured people to ignore the pandemic and return to work before it was safe, it's not surprising that people value their own lives and invest in themselves. In economic terms, this means insisting on fair wages. In commercial terms, they plan to spend a little more than twice as much on leisure as baby boomers.
Millennials are also keenly aware of environmental risks and dangerous labour conditions abroad and at home and don't want to contribute to either. Millennials favour businesses that pay livable wages to employees rather than greedy ones who thoughtlessly milk every penny.
Reports say that 40% of millennials have started a new relationship, or strengthened an old one, with a business that affects the environment positively. They're also willing to abandon a brand or company that harms the environment.
Gaming is Huge
The days of pumping quarters into arcade games are long over! Today's home consoles are extremely popular. Not only are the graphics, storytelling, and gameplay vastly improved, but players can also make in-game purchases.
While the youth of Gen-Z are into gaming, millennials are even more so, and they have the spending power to buy home consoles and make in-game purchases. In order of most to least popular, they gravitate towards Sony Playstation, X-Box, and Nintendo Switch.
Some products are better suited to being in-game purchases than others. Whatever your sector or niche, consider not only how but where millennials make purchases. They're pouring money into sectors that didn't use to exist. The closer you follow and capitalize on these trends, the more you can relate to your customers and meet them where they live.
Millennials have been the subject of much media scrutiny over the years, not all of it true or accurate. As with any demographic, some millennials embody the media tropes, but most of that was overblown. Ensure you study your consumers deeply to understand their shopping habits and meet their needs.
---
This content is a joint venture between our publication and our partner. We do not endorse any product or service in the article.