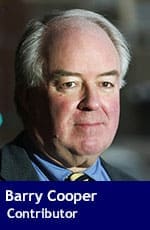 Over the past week or so, the implications of the Supreme Court decision in the assisted suicide case have gradually been clarified. A commonsensical reading of the decision and some reflection on how the Supremes obfuscate the English language suggests an ethical and logical incoherence seldom achieved even by the ermine-clad lawyers who have made themselves our masters.
What the court said they were doing was to grant competent adults who "clearly consent," provided they have "a grievous and irremediable medical condition (including an illness, disease or disability) that causes enduring suffering that is intolerable to them," the right to require somebody else to kill them. This decision overturned parts of the Criminal Code prohibiting Canadians from consenting to their own death or helping others die.
Such a blanket prohibition was found to be "overbroad" and so was modified to permit "physician-assisted suicide." The Criminal Code had made no mention of physicians as a special category. Besides, as Canadian philosopher George Grant once said, they are under oath to relieve their patients' misery not by killing them but by caring for them. And unless the killer also kills himself, there is no suicide involved.
Thus did the obfuscation begin.
By the Court's Orwellian logic, the prohibitions of the Criminal Code "forced" some people to commit suicide while they were still capable of doing so on their own. This possibility was declared to violate the Charter guarantee to the right to life. To uphold this provision of the Charter, the Court invented a right to be killed, surely the weirdest right humans could conceivably enjoy.
"The sanctity of life is one of our most fundamental values," the Court said, but it is trumped by what Nietzsche called quality of life and the Court called "individual autonomy and dignity." The argument in favour of "death with dignity" rests on a premise clarified by the question: how is death dignified? It makes as much sense as "birth with dignity."
A supporting slogan, "every granny a wanted granny" pleasantly disguises the problem of whether a patient has sufficient quality of life that her life should be preserved. Who is to decide whether somebody else's life is worth living? How can one compare a diminished or damaged life with no life?
Government lawyers said it was difficult to determine who was vulnerable to being pressured to kill themselves so the existing prohibitions were sound. "We do not agree," said the Court, and provided no reasons or criteria by which such vulnerability could be detected. All that was needed were "properly designed and administered safeguards," whatever that might mean.
In response to fresh evidence introduced by the dean of the law school at the University of Louvain, Etienne Montero, whose book, Rendezvous with Death, concluded "it is impossible to legalize euthanasia and then control it in practice" because evidence showed it "is almost always requested for psychological suffering," the Court said: "we are not convinced." They then referred to a "very different medico-legal culture" in Europe.
At the moment this is so. Unlike the Dutch, Canadians have no plans to use mobile units to make house calls when patients' own docs refuse to kill them.
On the other hand, the Court overturned its 1994 precedent because "the matrix of legal and social facts" had changed. Way back then, judges could distinguish between palliative care that lets a patient die and actively killing her.
Ever since Hippocrates, 2,500 years ago, prolonging dying has never been the duty of a physician. Until now, neither has been killing them.
Barry Cooper is a professor of political science at the University of Calgary.
Barry is a Troy Media contributor. Why aren't you?
---

The views, opinions and positions expressed by columnists and contributors are the author's alone. They do not inherently or expressly reflect the views, opinions and/or positions of our publication.