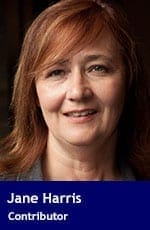 Does your heart skip a beat when you see a skid full of 'buy one get one free' grocery items? Maybe the words 'deep discount while supplies last' gets you filling your cart with three times as much of the stuff as you'd normally buy? Or, do you head straight for a bulk discount store that promises to stretch your budget by filling your pantry with super-sized deals? You're not alone.
The marketing studies that retailers base their campaigns upon demonstrate that most of us have a hard time resisting a promotional campaign that promises more at a lower price, even if it's a product we don't use a lot of. And they know few of us will walk away from free stuff, especially if that stuff is food.
Those grocery store flyers you find in your mailbox every week are full of 'buy one get one free' specials, limited time offers, and bulk discounts. But bulk buying discounts to stretch your budget only works if you have extra cash to spend and use a lot of a product. If, however, the deal depletes your savings, or forces you to use your credit card to pay the grocery bill, it's a bad bargain.
According to Jim Mathe, a Waterloo, Ontario based financial mentor, workshop presenter, and author, overstocking can even lower your net worth. In Easy Money Smarts, he points out that marketing campaigns touting 'two for one' deals and bulk purchases prompt you to buy more than you need and tie up your cash.
In other words, if the two for one deal prompts you to buy four boxes of oatmeal instead of one, you're going to spend more and save less. Even if you aren't under financial stress, buying more than you need puts money you could earn interest on into the grocer's bank account. If you're on a tight budget, the scenario is much worse – overbuying may mean scrimping on necessities, not being able to pay your utility bills, or going into debt.
Before you load your cart with a never to be seen again bargain, take a deep breath, and remind yourself that the retailer wants you to buy now and buy lots because that increases the retailer's profits. There's nothing wrong with that, but you also need a strategy to make your family richer.
Keep emotions out of your purchase. Don't get swept away by the hope of getting something for 'free' or the fear of being shut out of a good deal on a 'scarce' item. If you are excited about your find, or afraid of missing out, walk away.
Your clear-headed approach should start before you enter the grocery store. Make a list of what you need before you go. Make sure you bring it with you, and don't put items that are not on it into your grocery cart.
If the store offers a "buy one, get one free" special on an item from your grocery list, ask yourself a couple of questions before you buy more than you planned to. Will you use enough of this product to warrant stocking up on it? Will buying more than you planned put you in debt? Will it be harder to pay other bills if you to stock up on this item?
If stocking up still makes financial sense, make sure the advertised price is what it's cracked up to be. Dig out your calculator then compare the cost per use of the advertised special with similar products on the shelf. If the special still stacks up, put it in your cart. If not, move on to the next item on your list.
Jane Harris-Zsovan offers her readers practical money advice for the real world.
For interview requests, click here.
---
The opinions expressed by our columnists and contributors are theirs alone and do not inherently or expressly reflect the views of our publication.
© Troy Media
Troy Media is an editorial content provider to media outlets and its own hosted community news outlets across Canada.