Download this column for your publication or website
Contact Mike
VANCOUVER, BC, May 24, 2015/ Troy Media/ – In This Changes Everything, Naomi Klein makes a compelling case for the need to slow down and know your homeland so that you can understand the message the natural world is imparting every day about climate change.
She also notes the crazy dichotomy we face with our devices, which seem only to exist to speed us up. They serve to plaster us with an "electronic now," and deprive us of thoughts of yesterday and tomorrow. They stimulate, but do not make us contemplate.
Social media the enemy of contemplation
When you live in the country, as I do, and live with iPad and iPhone, you constantly have to mediate between the two realities: natural and digital. Waking to the early morning passage of bald and golden eagles, and the honking cries of Canada geese puts your mind at ease. It seems as if their presence defines the start of the day.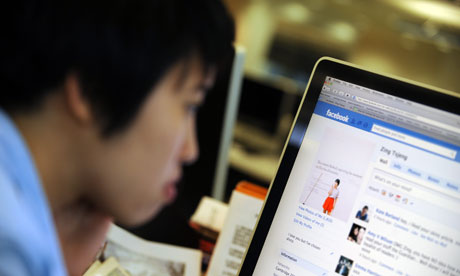 Soon, the first rays of sun are breaking through the clouds. Good old Scotch Fir Point looms on the horizon. If you can see white spray on her rocky promontory, you know that a sou'easter is blowing in Malespina Entrance. If not, a good weather westerly will rule the day. The sequence of these observations takes time. They happen while you make morning tea.
And then, jarringly, your eye catches the iPad. I immediately feel the need to check for e-mails and messages. Suddenly the geese go silent. The eagles pass overhead unnoticed. My attention wanes. The glowing screen offers promise of witty comments, photos and videos, of the world outside my paradise, where undoubtedly more important things are happening.
Increasingly, I am realizing that the social media universe is highly repetitive; kind friends offer commentary, but the interactions are not the same as face-to-face. They are disconnected from my social reality, but they hint at its presence. They promise, but ultimately do not deliver. And they consume a great deal of time that once was spent differently.
I think we all need to evaluate the consequences of our device addiction. I find this new world delightful, as it suggests deviance, distraction, and dubiousness.
Before 1992, when the Internet entered my office, we spoke daily around the coffee machine, hand-wrote letters, and secretaries typed our reports. We also had more time for books. Today, my reading is best done on airplanes, on long haul flights when devices must be turned off. I can indulge myself in Naomi Klein's writing and long New Yorker essays that are both beautifully written and full of original insights. They stimulate a long-wave thought process, more akin to open ocean rollers than choppy inlet wave patterns.
Reading Naomi Klein this month on a trip to Toronto has embarrassed me about my mental choppiness, and reinforced my desire to return to writing the book I have been putting off. I have also begun to draw again, and doodle with pastels in the margins of my journal. I have checked on such long-wave trivia as the bloom dates of our rhododendrons, and compared them backwards for several years. That act alone has shown me that all of our plants are now flowering at least two weeks earlier than five years ago. I've also started to annotate the first spring appearances of "Cuddles" (our local Black bear), Western skinks and Garter snakes.
Klein is right. You have to slow down to understand the changes occurring in the natural world. You need to walk and ride bikes more, and commute in cars less. You need to pay attention to the behaviour of other predators at the top of the food chain, who like us, bio-accumulate the toxic residue of the entire chain in their body fat.
Social media cannot lead to solutions
We need to note their presence in new territories and ask why they are there. We really need to start thinking about the future the trend lines are suggesting.
All of this pondering will take time. Time for thought and reflection, and time for contemplating appropriate remedial actions. None of these tasks will benefit from bursts from the Twitterverse, addictive checking of texts and e-mails, or Youtube meme watching.
When left to our own devices we lose our human context. It is time to take it back.
Mike Robinson has been CEO of three Canadian NGOs: the Arctic Institute of North America, the Glenbow Museum, and the Bill Reid Gallery. He currently writes for a broad range of Canadian media, and consults to the boards of start-up NGOs.
Read more Mike Robinson
Follow Mike via RSS
Troy Media Marketplace © 2015 – All Rights Reserved
Trusted editorial content provider to media outlets across Canada
Submit a Letter to the Editor
[contact-form-7 404 "Not Found"]