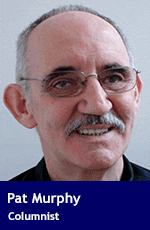 When Ulysses S. Grant accepted Robert E. Lee's surrender at Appomattox in April 1865, it effectively ended the bloodiest conflict in American history. Hard as it may be to grasp, the number of related military deaths (Union plus Confederate) easily surpassed the combined total of American fatalities from both World Wars. And as anyone who's travelled in the American South can testify, the war's memories still echo.
As for the most prominent participants, varying fates beckoned.
The most famous of all, Abraham Lincoln, was dead within a week, succumbing to an assassin's bullet. To say that this tragic end conferred martyrdom status doesn't diminish the substance of Lincoln's presidency, but it makes it challenging to distinguish between history and outright hagiography.
Grant, Lincoln's indispensable man, was dealt a more problematic hand. Although his military leadership was critical to the Union victory – without which Lincoln's historical profile would be very different from what it is today – Grant lived long enough to accumulate various reputational warts.
His presidency (1869-1877) is generally considered a failure, partly due to the corruption of associates and partly because of the economic problems that attended his second term. And there was also the matter of his poor personal financial management, which threatened to leave his family in precarious financial circumstances. At the end of the day, only his hugely bestselling memoirs, written by hand as he was dying of throat cancer, came to the rescue.
William T. Sherman, Grant's right-hand man, can be said to have enjoyed a good post-war. Appointed as the U.S. Army's supreme commander when Grant became president in 1869, he continued in that position until retiring in 1883. Throughout, he never backtracked on his belief that, for both practical and moral reasons, wars should be prosecuted with extreme vigour so as to bring them to an expeditious conclusion. As he put it in an 1874 letter, "war is cruelty, and you cannot refine it."
Unlike Grant, however, Sherman eschewed electoral politics. When his name was bruited for the 1884 Republican presidential nomination, he quickly scotched the prospect: "I will not accept if nominated and will not serve if elected." Post-army, his years were taken up with revising his previously published memoirs, wildlife conservation, theatre and amateur painting.
Grant's other famous general, the relentlessly pugnacious Phil Sheridan, attracted controversy for approaching the Plains Indian Wars with the same gusto he'd previously applied to the Confederates. This time, though, there was substantial humanitarian criticism, which Sheridan saw as a double standard: "During the war did anyone hesitate to attack a village or town occupied by the enemy because women or children were within its limits? Did we cease to throw shells into Vicksburg or Atlanta because women and children were there?"
Turning to the Confederate side, Robert E. Lee served as president of Washington College (now Washington and Lee University) from 1865 until his death in 1870. When a grand jury indicted him for treason, he turned to Grant for support on the grounds that any such indictment was a violation of the surrender terms. Grant agreed, facing down Lincoln's successor – Andrew Johnson – with a threat to resign his command of the army unless the indictment was quashed. It was.
Jefferson Davis, Confederate president for the war's duration, spent two years in military prison. After his release, he lived for a short while in Quebec, where he was warmly received, even cheered.
And while mentioning such a thing might embarrass 21st century Canadians, it's a useful reminder that modern times and historical times should never be conflated. Whatever their attitudes towards the root causes of the American Civil War, 19th century Canadians had cause to fear the United States.
One such reason was the residual American impulse towards Manifest Destiny. Another was the Fenian Brotherhood. Drawing on the thousands of Irish-American ex-Union soldiers, the Fenian plan was to invade Canada with a view to using it as a bargaining chip against Britain for the cause of Irish independence. In 1866, there were no fewer than three such invasion attempts.
In an environment like that, it's no surprise that a Jefferson Davis would be the object of sympathy. The novelist L.P. Hartley got it right, "The past is a foreign country: they do things differently there."
Pat Murphy casts a history buff's eye at the goings-on in our world. Never cynical – well perhaps a little bit.
---

The views, opinions and positions expressed by columnists and contributors are the author's alone. They do not inherently or expressly reflect the views, opinions and/or positions of our publication.