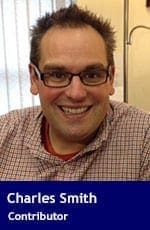 The role of money in Canadian politics is facing increased scrutiny and positive changes are being made – except in Saskatchewan. It's a problem that needs to addressed, for the health of democracy.
B.C. Premier Christy Clark has been criticized for attending private gatherings with high-level donors and receiving a top-up to her salary from the B.C. Liberal Party.
Ontario Premier Kathleen Wynne has been under similar scrutiny for "pay-to-play" events and fundraising quotas for ministers. So Ontario plans to ban MPPs from fundraising, and will ban corporate and union donations.
Political parties must raise money to maintain organizations, promote messages and compete in elections. But it matters where that money comes from and how it's raised. If those with vast money have greater access to government, the system loses legitimacy.
That's why gatherings such as federal Finance Minister Bill Morneau's $1,500-a-head fundraiser at the home of a prominent Halifax land developer are of such concern.
The perception that wealthy donors have overt access to leaders has led six provinces to ban or limit corporate and union donations to political parties. Loopholes remain but the trend is clear: constrict the role of money in politics by restricting donations to individuals and ensuring that donations are only made by those who live in the relevant jurisdiction.
Saskatchewan, however, is a significant outlier. A new report from Progress Alberta says Saskatchewan has the worst finance regulations in the country. The province has no restrictions on how much can be donated to a party and it allows out-of-province corporate donations.
The report says more than $3 million has been donated to the Saskatchewan Party from out-of-province sources – over $2 million from Alberta.
How do such donations contribute to fair and democratic elections?
Since coming to power in 2007, the Saskatchewan Party government has received millions in corporate donations, in some cases virtually anonymously. Numbered companies routinely give to the party. Between 2007 and 2015, 565509 Saskatchewan Ltd donated more than $80,000. Voters have almost no way of tracking these donations.
Elections Saskatchewan data shows other worrying trends. The Saskatchewan Party has received yearly donations from the country's largest oil companies, including $68,108.06 from Calgary-based Cenovus Energy between 2010 and 2015. The list of corporate donors also includes companies such as Husky Energy and the Husky Group of Companies, whose pipeline was responsible for a major oil spill in Saskatchewan this year.
The lukewarm response from Saskatchewan Premier Brad Wall to this environmental disaster and his vehement opposition to carbon pricing inevitably leave people asking if he is motivated more by the people he represents or the large corporate donors that fund his campaigns.
Perhaps most concerning are the large numbers of donations received from publicly-funded sources. Cities and towns, registered charities, educational institutions, libraries, Crown corporations and other government agencies have given frequently to the Saskatchewan Party. Both the University of Saskatchewan and the University of Regina donated close to $1,500 a year between 2007 and 2011 to the party. Such organizations operate on public dollars, so the risk of conflict of interest or pressure (perceived or real) to donate is deeply concerning.
This type of influence doesn't sit well. A recent Mainstreet poll showed 69 percent of Saskatchewan respondents oppose out-of-province donations, 74 percent oppose donations from registered charities, and 81 percent oppose donations from publicly-funded institutions.
Saskatchewan is an outlier, but it's clearly not the only province in need of serious reform.
All provinces should ban corporate and union donations. There should also be clear limits on third-party advertising during elections. And they need to prohibit out-of-province donations, and donations from public institutions and registered charities.
Setting individual limits (preferably lower than the federal limit of $1,525) would also even out the influence of donors.
Murky internal party spending and bookkeeping is ripe for corruption, so should be scrutinized by provincial auditors.
All of this may mean less money for political ads but we'll wager most Canadians won't complain.
Transparent rules limiting outside influence keep voters' interests at the centre of democracy. It's time Saskatchewan addressed the issue, for the health of its democracy.
Charles Smith is an associate professor of Political Studies at St. Thomas More College, University of Saskatchewan, and author of two books: Transforming Provincial Politics and Organized Labour and Unions in Court: Organized Labour and the Charter of Rights and Freedoms (2017). 
Charles is a Troy Media contributor. Why aren't you?
---

The views, opinions and positions expressed by columnists and contributors are the author's alone. They do not inherently or expressly reflect the views, opinions and/or positions of our publication.