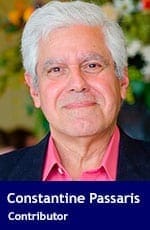 The New Brunswick Human Rights Commission celebrates its 50th anniversary this year. It's a appropriate time to celebrate the commission's accomplishments and acknowledge that more can – and should – be done.
Founded in 1967, it was one of the first human rights commissions in Canada. Today, every province and territory, and the federal jurisdiction have human rights agencies that implement human rights laws and legislation.
This anniversary is a cause for celebration. It marks an institution that has stood the test of time. It also underlines an independent government agency that has remained steadfast to its mission. Its mandate to protect and promote human rights remains a noble calling, as it has been for five decades.
Having served as the second chairperson of the New Brunswick Human Rights Commission for more than a decade, I can attest to its singular mission. No other public institution is required to have a soul, a heart and a mind. Its soul is its conscience in making decisions without bias and serving as an impartial arbitrator of human rights violations. Its heart defines its compassion, which allows it to protect those who have been marginalized by society. Its mind dictates its actions in accordance with prevailing human rights legislation.
A 50th milestone marks an important journey for any institution but particularly for the New Brunswick human rights commission. It allows us to assess its accomplishments, take stock of any unfinished business and chart a new course.
The commission can look back with pride at its path-breaking initiatives and accomplishments. It has served the people of New Brunswick with distinction. However, we also need to acknowledge that human rights in the province is a work in progress. Much more needs to be accomplished.
It's time for a bold vision for human rights in New Brunswick. If we fail to embrace change and advance the frontiers of human rights, we will be left more vulnerable and diminished as a people and as a society.
In the last 50 years, we've recorded considerable progress with respect to the protection of civil and political rights. However, those same decades have also recorded insignificant progress for major economic and social injustices. Consequently, in order to effectively respond to the evolution of civil society in the 21st century, we must advance and widen the circle of protection offered by human rights.
The lack of progress for women's rights should be everyone's concern. Women have not achieved a significant measure of improvement in employment and pay equity. They continue to be restricted by the glass ceiling and are under-represented in the New Brunswick legislature.
The process of reconciliation with New Brunswick's Indigenous people has just begun. We have a long way to go. It's a sad commentary that Indigenous people continue to be marginalized by the lack of educational and economic opportunity.
Persons with disabilities are still waiting to become full and equal citizens. They continue to be denied the dignity of accessibility and integration in the workplace.
Cultural minorities continue to face covert and systemic acts of discrimination. They are perceived as outsiders, and face barriers to their participation in society's opportunities and rewards. Their full and equal participation in the province will benefit all of us.
The New Brunswick Human Rights Commission has an important role to play in the 21st century. Its should widen the circle of protection to include social and economic rights, build a bigger tent that values inclusion, champion collective rights and embrace a proactive approach.
Empowering New Brunswickers to be their best can't be achieved without the recognition that civil, political, cultural, economic and social rights are indivisible and inseparable. Nor can it be achieved without embracing collective rights as a pivotal requirement for social harmony, economic prosperity, good governance and democratic participation.
It's institutions like the New Brunswick Human Rights Commission that ultimately stand on guard for individual and collective rights, which are the guarantors of the principles of fairness, justice, democracy and equality in society.
Dr. Constantine Passaris is a professor of Economics at the University of New Brunswick and the chair of the advisory board of the Atlantic Human Rights Centre at Saint Thomas University. He served as chairperson of the New Brunswick Human Rights Commission from 1989 until 2000.
For interview requests, click here.
---
The opinions expressed by our columnists and contributors are theirs alone and do not inherently or expressly reflect the views of our publication.
© Troy Media
Troy Media is an editorial content provider to media outlets and its own hosted community news outlets across Canada.