The building trades, transportation, agriculture, energy, and manufacturing will all be affected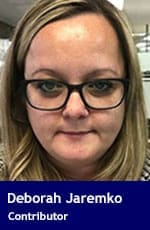 A newly public federal document reveals that more than 2.7 million jobs across Canada can expect a "significant disruption" as a result of Ottawa's Just Transition plan to reduce emissions. 
Ironically, it comes at the same time as new analysis showing that world oil demand continues to rise.
Global petroleum consumption is expected to hit a record 102 million barrels per day in 2024, up from 97 million barrels per day in 2021, according to the latest outlook from the U.S. Energy Information Administration.
"Oil consumption/demand growth may be modest in the 1.4 billion [population] OECD countries, but can't hold back the 6.4 billion [population] non-OECD countries from growing economies and petroleum products consumption at stronger rates," said Dan Tsubouchi, chief market strategist with Canadian investment management firm SAF Group.
According to the International Energy Agency, oil and gas will still meet 47 percent of global energy demand in 2050 as more renewable energy comes online, down only slightly from 52 percent in 2021.
Canada's Just Transition plan won't change world energy demand or emissions. But it will impact Canadian jobs in many sectors, and not just in oil and gas.
According to the federal memo, the most jobs at stake are in building trades (1.4 million), followed by transportation (642,000), agriculture (292,000), energy (202,000), and manufacturing (193,000).
The idea is that people will need help finding new jobs in the "green economy" as oil and gas use declines. But the issue facing Canada's building trades today is not a lack of work for their members. It's finding enough workers to do jobs like maintenance at oil and gas projects, building new potash mines, liquefied natural gas terminals, or hydrogen facilities, says Terry Parker, executive director of Building Trades of Alberta.
"When the oil and gas sector is affected by the Just Transition, it will actually affect not just people here in Alberta, but right across Canada," he says. He adds that developing and maintaining wind and solar energy projects requires fewer people and offers lower incomes than oil and gas because the skill level needed does not require a certified tradesperson.
"In solar and wind, the pay rate is a lot less compared to what the individual was getting paid in the oil and gas sector. So, you're saying we only need a portion of the people to do those projects, then we're going to pay them half the rate. They had great jobs where they're making six figures, and now we're going to take them down to $60,000 [or] $80,000 a year. It's ridiculous."
According to the federal government, Canada's oil and gas industry is primarily based on exports – $86 billion worth in 2020, or 16 percent of Canada's total export business. Today trade is mainly with the U.S., but with projects like the Trans Mountain expansion and LNG Canada, the sector will be able to reach more of the global market.
The Just Transition threatens Canada's ability to build new energy projects.
"I think they're moving the cart before the horse to some extent," Parker says.
Deborah Jaremko is director of content for the Canadian Energy Centre, an Alberta government corporation funded in part by taxes paid by industry on carbon emissions.
For interview requests, click here.
---
The opinions expressed by our columnists and contributors are theirs alone and do not inherently or expressly reflect the views of our publication.
© Troy Media
Troy Media is an editorial content provider to media outlets and its own hosted community news outlets across Canada.