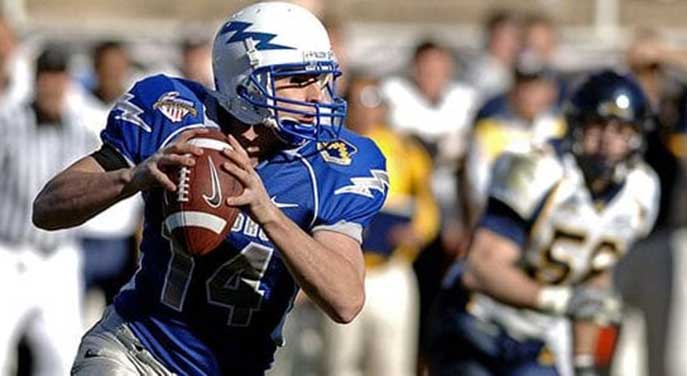 Investing time in finding a reliable sportsbook can make a great impact on your betting experience. It can help you wager with high-quality odds. You could deposit and withdraw money using your favorite apps. And you could place live bets stress-free.
But how do you know which sportsbooks to pick?
#1: Determine what you Want
Bookmakers come in different forms and shapes. Some betting sites focus on the Major Leagues. Others target smaller sports like eSports, MMA and cricket. Logically, choose a site that provides your preferred sports and leagues.
On the flip side, decide whether you want to bet on a mobile device or desktop PC. If you spend most of your time on a smartphone, pick for a mobile-responsive sportsbook. Another factor that can help you choose the ideal bookie is banking.
Find a sportsbook that supports your favorite payment method. If you transact through Visa, choose a Visa betting site. If you're a Bitcoin fanatic, then pick a bookie site that supports crypto payments.
#2: Test Different Sites
Although you can fully depend on third-party reviews like the best sportsbooks ranked by Sportslens.com, you should really test a website yourself and check if it satisfies all your betting needs. Visiting a betting site helps you get a first-hand experience which could help when making a final decision.
You can check its graphics, its layout and speed. Then you can compare your experience with a different sportsbook. Naturally, the goal is to find a sportsbook with the best interface and user-experience.
Sometimes you can compromise a beautiful web design for quality odds and fast payouts. But in an industry jam-packed with betting site, there's always a great pick out there. That being said, you need to test multiple factors and not just the web design.
#3: Look for a Valid License
Sports betting is a regulated industry in many countries around the world. In the US, states pass regulatory laws. As such, American bettors need to look for a sportsbook licensed in their state. Alternatively, find an offshore betting site that accepts Americans.
Some of the best sportsbooks hold licenses from different jurisdictions around the world. Bovada, for example, operates from the Kahnawake territory in Canada. BetOnline, by comparison, holds a license from Panama.
Having a license is important, but it's even more necessary to ensure a sportsbook is safe and trustworthy. So, look for security measures like HTTPS encryption, account protection, data privacy policies and 2-Factor Authentication.
#4: Draft a List of Deal-Breakers
As we mentioned earlier, many sportsbooks are good at specific things and not others. You might love a bookmaker because it has a beautiful app. But you could hate it for its poor odds. Sometimes the odds could be so low that you wouldn't want to bet at the site.
That's alright. It's essential to have a list of deal breakers while finding the best sportsbooks. Pick five to ten potential betting sites and narrow down based on your deal-breakers. Maybe a site has overwhelmingly poor ratings.
Perhaps a betting site has terrible bonus terms and conditions. Or maybe it doesn't feature your favorite sports. When you come across a deal-breaker, strike-off the sportsbook from your potential picks.
#5: Look for Fair Bonuses
A sports betting bonus is like a discount for choosing one sportsbook over another. Unfortunately, this discount comes with certain policies that can make it a deal-breaker, say excessive wager requirements.
In light of that information, it's not just important to choose a sportsbook with bonuses. Pick a betting site with fair bonuses. Start by comparing welcome bonuses. How much is a bookie offering?
Next, look at the terms of qualifying for the bonus. Maybe you need to deposit at least $20 to grab the bonus. Look at how you can use the bonus—the sports you can bet on and the odds you must follow.
The most important set of conditions to check in a bonus is the withdrawal terms. It includes the wager requirements, the fulfilment period, withdrawal limit, and the odds to use. Choose a bonus whose terms you can fulfill comfortably.
#6: Comprehensive Sports Coverage
The best sportsbooks support your favorite sports comprehensively. Let's say a bookie covers the NBA, MLB, NFL, NHL and MLS. It needs to offer betting markets for all Major League competitions.
Of course, it's even better to find a bookmaker that supports all major sports worldwide. That way, you're not limited to popular sports and leagues in the US. You can wager on tennis, boxing, cricket and fencing.
Beyond the sports, look at the bet types and the quality of odds. Most betting sites allow you to bet on match winners. Choose a site that also covers these bet types:
Spreads
Parlays
Totals
Props
Futures
While at it, look at the odds a bookmaker provides and compare them with another betting site. The bottom line is to choose a sportsbook with the best odds.
#7: Ideal Banking Policies
In addition to choosing a bookmaker with your favorite payment options, take time to learn about its banking policies. For example, find out the fees you need to pay for both deposits and withdrawals.
Most sportsbooks don't charge deposits but you can expect withdrawal fees. Learn about the withdrawal fees and the time it takes to receive money after you win a bet. Obviously, the goal is to find a bookie with the lowest fees and fastest withdrawals.
Still on banking, look at the limits. Most sportsbooks accept deposits and withdrawals of between $10 and $10,000. However, verify the figures. Some bookies won't allow you to cashout an amount of less than $100.
Likewise, high rollers need higher limits than $10,000. In that case, shop around for a high-stakes betting website.
Your Turn
Choosing a sportsbook is relatively easy. The trick is to decide what you want in a betting site before you even start the searching process. Then list factors to rank various sites and factors to dismiss certain bookmakers.
In the end, the goal is to choose a secure, user-friendly sportsbook with fair bonuses and quick payouts.
---
This content is a joint venture between our publication and our partner. We do not endorse any product or service in the article.