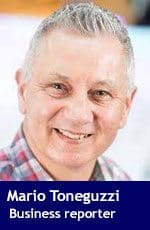 Vacancy in Calgary's downtown office market continues to remain at all-time highs, but it appears that it has hit a plateau at around 24 or 25 per cent, says a new report by commercial real estate firm Cresa.
"Barring any major transactions or (mergers and acquisitions) activity, vacancy will likely remain here for the foreseeable future," says the report.
Downtown vacancy was down slightly to 24.24 per cent in the second quarter with positive net absorption of 40,676 square feet.
"The mild, positive absorption marked the second straight positive quarter for the downtown market, as total absorption for 2019 has now reached 402,815 square feet," says Cresa.
"The largest block of individual leasing in the second quarter was WeWork, who took approximately 180,000 square feet of space between the Edison and Stephen Avenue Place buildings. WeWork's leasing is an interesting transaction in itself, as the space – for all intents and purposes – remains vacant until WeWork finds 'members' of their own. WeWork functions like a full-service landlord within another landlord's building, leasing out individual pieces of space, whether short or long term, and providing services like Internet, furniture, coffee and other consumables.
"In a sense, their lease artificially removes vacancy from the market while the space remains available for lease. Whether a tenant is 1,500 square feet or 15,000 square feet, WeWork is working for their tenancy, with the same motivations that a traditional landlord holds. In addition to WeWork, iQ Office Suites has leased 24,000 square feet in Telus Sky on the same co-working model."
Cresa says what is not considered in overall vacancy is the amount of ghost space that lingers in the market; space that is leased but unoccupied. It estimates that these spaces could account for 10 to 15 per cent, painting a more severe vacancy picture downtown.
"An ongoing development the market is watching closely is the amount of vacancy and absorption that will be driven by Canadian Natural Resources' acquisition of Devon Canada's remaining assets," adds Cresa. "CNRL has relocated substantially all Devon Canada employees from Devon Tower. To accommodate these new employees CNRL has subleased 60,000 square feet in Bankers Hall West and leased 28,000 square feet in Home Oil Tower. Given that it is likely over 200,000 square feet of space is going to be freed up in Devon Tower the transaction will lead to net negative absorption of office space."
Cresa says a notable surprise in the second quarter was the absence of a marked "flight to quality." It says AA-class buildings had a much stronger run of leasing over the previous three years than the other three classes of downtown office buildings.
"Tenants who have had the chance to capture value in nicer buildings have been taking those opportunities by the fistful, and AA vacancy had reached a low of 17.64 per cent in the last quarter. However, in the last quarter, the AA market was subject to 117,406 square feet of net new vacancy, which was by far the worst of the classes. This negative absorption is the result of the CNRL acquisition of Devon Canada assets and subsequent relocation of their employees."
Vacancy for each of the classes has fallen slightly this quarter.
Mario Toneguzzi is a Troy Media business reporter based in Calgary.
---

The views, opinions and positions expressed by columnists and contributors are the author's alone. They do not inherently or expressly reflect the views, opinions and/or positions of our publication.