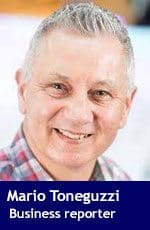 It seems that homebuilders in Alberta – including Calgary and Edmonton – took a bit of a breather in July when it came to starting new home construction.
According to data released on Thursday by Canada Mortgage and Housing Corp., total housing starts in the Calgary census metropolitan area of 1,010 were down 12 per cent from the pace of a year ago. In the Edmonton census metropolitan area, they fell by 11 per cent to 1,081.
In Calgary, the single-detached market saw a decline of 30 per cent to 301 units and a drop of one per cent to 709 for all other housing categories.
In Edmonton, single-detached starts rose by 13 per cent from a year ago to 563 units but all other housing categories fell by 28 per cent to 518.
Nationally, the trend in housing starts was 219,988 units in July, compared to 221,738 units in 2018, according CMHC. This trend measure is a six-month moving average of the monthly seasonally-adjusted annual rates of housing starts.
"The national trend in housing starts decreased in July, reflecting a decline in the SAAR of multi-unit dwellings in urban centres from the near-historical high registered in June," said Bob Dugan, CMHC's chief economist. "Despite decreasing in July, the trend remains well above historical averages, reflecting elevated levels of multi-unit starts in most major markets that has more than offset declining single starts."
Rishi Sondhi, economist with TD Economics, said July marks the first month where retaliatory tariffs on steel and aluminum imports from the U.S. were in effect, which likely raised construction costs faced by Canadian builders.
"While this is negative for homebuilding, July's pace was still healthy and starts look likely to remain elevated in the near-term – consistent with healthy permit issuance," said Sondhi.
Josh Nye, senior economist with RBC Economic Research, said the pullback in homebuilding nationally was a bit larger than expected, though it would be hard to call July's housing starts 'weak.'
"July's decline was concentrated in multi-unit starts but that component still came in only slightly below last year's pace, which was a record high. Single unit starts, meanwhile, continued to trend lower and have accounted for less than 30 per cent of urban construction year-to-date, for the first time on record," said Nye. The shift toward multi-unit construction isn't surprising given very poor affordability of single homes in some key Canadian markets. And the decline in single unit starts is in keeping with a more substantial slowdown in that segment of the resale market.
"What has surprised us is the persistent strength in overall homebuilding. We continue to expect the factors that weighed on resales in 2018 – rising interest rates and more stringent mortgage qualifying rules – will also put downward pressure on new construction. … we expect a slowdown relative to the first half of the year will put some downward pressure on the residential investment component of GDP."
Respected business writer Mario Toneguzzi is a veteran Calgary-based journalist who worked for 35 years for the Calgary Herald in various capacities, including 12 years as a senior business writer.
---

The views, opinions and positions expressed by columnists and contributors are the author's alone. They do not inherently or expressly reflect the views, opinions and/or positions of our publication.
Calgary's Business is a Troy Media Digital Solutions Associate website