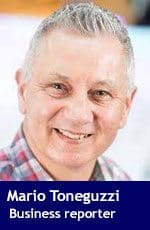 The second quarter saw continued momentum in Calgary's newer purpose-built rental market with the launch of six new purpose-built rental projects.
That increase the number of new rental apartment units across the markets by 668, according to a report by research firm Urban Analytics.
"This increase in inventory dropped occupancy rates by a modest two per cent compared to the first quarter of the year. However, the rental market in Calgary has remained active over the last year and a half, largely due to the implementation of the stress test mortgage rules keeping potential purchasers in rental units," said the report.
"Developers have capitalized on this by converting initially proposed market condominium projects to purpose-built rental buildings, or by making the strategic decision to build purpose-built rental from a project's inception. These rental project builders are developing competitive projects that offer effectively designed apartment units with higher quality finishing specifications, and creative and sought-after amenities to help create a sense of community for residents, thereby helping reduce tenant turnover."
The report said there was a moderate but steady increase in rents for newer purpose-built rental apartment projects across Calgary with an average rental rate of $2.01 per square foot; a three per cent ($0.06 rent per square foot) increase compared to the first quarter of the year. 
"UA has been tracking the newer purpose-built rental market in Calgary since 2017 and this is the first time average rents have risen above $2 per square foot. This is a promising sign for Calgary's newer purpose-built rental market and UA believes this trend will continue considering the quality of projects currently under construction and scheduled to commence leasing in the next few quarters," it said.
The overall occupancy rate for newer rental apartment buildings in Calgary was 91 per cent at the end of the quarter, which is just two per cent lower than the overall occupancy at the end of the first quarter.
"Calgary's newer rental market has become increasingly competitive since the implementation of the B20 mortgage rules in January of 2018," said UA.
"Prospective buyers who have been unable to qualify for a mortgage to purchase a home continue to rent, thereby sustaining demand in the rental market. The launch of several new rental apartment projects during the second quarter of the year increased the number of new rental units in the market, which contributed to the slight drop in occupancy rates. 
"Year-over-year, occupancy rates have decreased by four per cent compared to the second quarter of 2018, which can also be attributed to the greater number of units being tracked in the market."
Mario Toneguzzi is a Troy Media business reporter based in Calgary.
---

The views, opinions and positions expressed by columnists and contributors are the author's alone. They do not inherently or expressly reflect the views, opinions and/or positions of our publication.