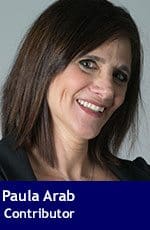 There's nothing sweet about the court battle between Dairy Queen Canada Inc. and M.Y. Sundae Inc., which upholds the franchisor's right to a "superior bargaining position."
So far, the dispute – now before the Supreme Court of Canada – has gone in favour of Dairy Queen, leaving the mom-and-pop owners of a franchise in Richmond, B.C., with more than $1.5 million in debt, at one point homeless and licking their proverbial wounds.
Considering how much of Canada's economy is generated through the franchise business model, too little attention has been paid to this case. At its heart, it's about the duty (or lack thereof) of franchisors to act in the best interests of their franchisees, who are often small business owners relying on that support.
In what seems like extreme action, M.Y. Sundae's DQ Grill and Chill in Richmond got shut down by Dairy Queen after the relationship between the two parties soured following a change of management in 2011.
Yet both the B.C. Supreme Court and the B.C. Court of Appeal determined it was within the franchisor's legal right to terminate the franchise agreement. Indeed, the courts ruled that the franchisor was more generous than the agreement allowed. Never mind that the agreement was stacked in favour of the franchisor and not generous at all.
The agreement said Dairy Queen could "terminate the franchise immediately," if "deficiencies" identified by the franchisor weren't corrected within seven days. In this instance, Dairy Queen said the owners could have six months to sell the business, on the condition they signed a mutual cancellation and release agreement that waived all rights to make any claims or take legal action for damages against Dairy Queen Canada (DQC).
Franchisee Wesley Richards, who came to Canada with his wife Irene and young family 30 years ago, lost everything. After a spiral into debt and a deteriorating relationship with the franchisor, who eventually shut him down, Richards lost his life savings, his house and his business.
"We were living for a while in a caravan," says the 57-year-old accountant turned entrepreneur. "Me, my wife, my 82-year-old mother-in-law, and my son, who was 15 at the time. It was a mess."
Richards believes he was being targeted by the new management after he complained about product prices increasing while quality was going down.
The "deficiencies," according to court documents, amounted to things like burned-out light bulbs, graffiti in the washroom and product spills – all minor and almost petty. Similar compliance issues, which were also of a temporary nature, occurred prior to the change of management in 2011. However, never before did Dairy Queen escalate them "to the level of a threat of termination of the Franchise Agreement," argued the defendant in written submissions. "A franchisor acting in good faith would assist with an action plan for success, not simply threatening termination of the Franchise Agreement when the franchise has normal and reasonable issues expected from a fast food restaurant."
A read of both trial and appeal decisions show that routine franchise agreements are stacked in favour of franchisors, giving them a "superior bargaining position," as described by legal firm McCarthy Tetrault's team of franchise lawyers.
"The decision confirms that, absent evidence of duress or unconscionability, a franchisor is permitted to take advantage of a superior bargaining position, and obtain an enforceable release when a franchisee is in default," the lawyers wrote on the firm's website.
This so-called superior bargaining position is itself unconscionable. Any clause that allows a business to be shut down within seven days for any reason other than health and safety, or posing some sort of threat to the public, is worse than government interference and contravenes the principles of a free-market society.
M.Y. Sundae has consistently passed all of its required cleanliness and health and safety inspections by the Vancouver Coast Health authority and all of the Dairy Queen checks, prior to the breaches that shut it down.
Its record was comparable with, if not better than, other nearby Dairy Queen Canada franchises.
"Dairy Queen has no right to shut down the franchise for health and safety issues," said Richards. "The health inspector can shut you down in two seconds if something is not right. He'll shut you down on the spot."
Doctors, lawyers, trustees, brokers and realtors are but a few professions required by law to act in the best interests of their clients. How this same fiduciary duty doesn't exist between franchisors and their franchisees is an injustice that Canada's highest court should correct.
In the U.S., at least three jurisdictions, including South Dakota, have determined a fiduciary duty exists between franchisee and franchisor, as a matter of law.
Canada should do the same. A Supreme Court ruling in favour of M.Y. Sundae and Richards would be a welcome victory not only for Richards, but for the thousands of franchisees like him, whose small businesses stimulate our economy and benefit all Canadians.
Paula Arab is a freelance columnist and media strategist. She can be reached at arabpaula@gmail.com.
---

The views, opinions and positions expressed by columnists and contributors are the author's alone. They do not inherently or expressly reflect the views, opinions and/or positions of our publication.