Reading Time:
4
minutes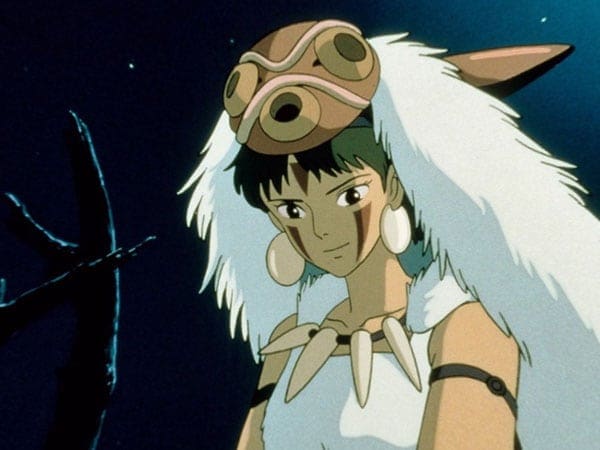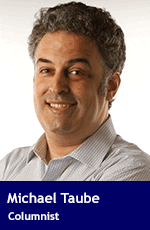 The summer months are an enjoyable time for professional writers. Political leaders are moving at a slower pace, which gives us an opportunity to tackle some more creative topics.
Such as Hayao Miyazaki.
Miyazaki is a legendary figure in anime, or Japanese animation. Often described as the "Walt Disney of Japan," the 77-year-old has continually produced brilliant animation in a traditional, hand-drawn style that's realistic, vibrant and awe-inspiring.
Some of his memorable films through Studio Ghibli, which he co-founded, include Nausicaä of the Valley of the Wind (1984), My Neighbor Totoro (1988), Kiki's Delivery Service (1989), Princess Mononoke (1997) and Ponyo (2008).
His most well-known movie is Spirited Away (2001). It's the only anime film to win an Oscar for Best Animated Feature. Two other films, Howl's Moving Castle (2004) and The Wind Rises (2013), made with Toshio Suzuki, also received Oscar nominations.
Miyazaki announced his retirement in 2013, which caused Studio Ghibli to shut down production for a spell. But he ultimately decided he couldn't give up his first love. A new project, How Do You Live?, was announced in 2016. The movie's release date was originally scheduled for 2019, but will now reportedly coincide with the 2020 Summer Olympics in Tokyo, Japan.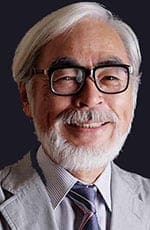 Miyazaki's inspirations include British writers like Roald Dahl, Lewis Carroll and Diana Wynne Jones. Unlike most anime productions, which tend to be dark, violent and aggressive in nature, Miyazaki's work is noted for being family oriented, positive and fun-loving. He became a tour de force in North America due to his friendship with former Pixar executive producer John Lasseter, and successful working relationship with Walt Disney Animation Studios, his English-language distributor.
Here's another side to his creative genius: Japan's most conventional anime filmmaker may also be its most unconventional figure.
The ex-Marxist's films often employ a distinctly leftist, anti-war tinge. He told Newsweek in June 2005 that when Spirited Away won the Oscar, the U.S. "had just started the war against Iraq, and I had a great deal of rage about that. So I felt some hesitation about the award."
Here are some examples: Howl's Moving Castle was "profoundly affected" by the Iraqi war. The lead character in Porco Rosso (1992) is a decorated First World War pilot who opposed Italian fascism. Castle in the Sky (1986) sees an ecologically-minded robot protecting a lush garden while everything around it has either been abandoned or laid to waste. Nausicaä of the Valley of the Wind opposed the concept of war and the polluting of Japan's Minamata Bay with mercury.
His films typically have young girls as the main protagonists. As he explained to the publication Kikan Iichiko in 1994, "when we compare a man in action and a girl in action, I feel girls are more gallant. If a boy is walking with a long stride, I don't think anything particular, but if a girl is walking gallantly, I feel 'that's cool.'"
In the male-dominated world of anime, Miyazaki is the rarest of all creatures: an ardent feminist.
Miyazaki also has negative views about organized religion. In an October 1999 interview with Village Voice, he said, "My own religion, if you can call it that, has no practice, no Bible, no saints, only a desire to keep certain places and my own self as pure and holy as possible."
He's more interested in Shinto, an animistic faith. The Summer 2005 issue of The Journal of Religion and Popular Culture said "representations of kami [gods] and the natural world in Miyazaki's films express an underlying belief of the early Shinto worldview, that is, continuity between humanity and nature." While his Shintoist values don't play a major role in his art, it helps explain why Princess Mononoke, Castle in the Sky and Ponyo have not-so-subtle messages about protecting the environment.
Miyazaki has raised the animation bar to soaring new heights and left many North American studios far behind. His views are his views, but his artistic talent has consistently won over audiences.
If that's not the mark of a great animator, I don't know what is.
Troy Media columnist and political commentator Michael Taube was a speechwriter for former Prime Minister Stephen Harper.
---

The views, opinions and positions expressed by columnists and contributors are the author's alone. They do not inherently or expressly reflect the views, opinions and/or positions of our publication.
This site is Powered by Troy Media Digital Solutions